4 million USD project confirmed in Kenya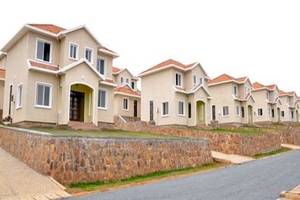 Funguo Investments Ltd, a company partly-owned by parastatal ICDC is set to construct residential developments at a cost of US$ 4m in Kenya. Funguo Investments in an official statement, confirmed the reports and said that this initiative will also involve the sale of developments that will include students housing and industrial real estate. The real estate project will target the middle class community.
The real estate portfolio mix that the company is targeting will majorly involve development for sale projects but with a sizeable minority of the investment going to assets to be held for periodic income flows.
This project has been announced right on the heels as Kenya Pipeline Company Pension Scheme confirmed the construction of US $9m housing units to be set in Kajiado County. This will be its first real estate investment of such an amount in a 101-maisonette gated community in Kitengela, Kajiado County.
Additionally, the Transport and Housing ministry in Kenya is planning to construct 8,000 houses in Mavoko, Machakos County. The houses will be set up on a 55-acre piece of land and construction will commence soon.
Funguo Investments Ltd has 390 shareholders and is biased towards private equity investments. It also has interest in listed equities, money market securities, fixed income securities and real estate.
Posted on : 12 Dec,2017
Buildmart is Africa's leading directory and market news website for the building and construction industry | Kenya | Tanzania | Rwanda | Ethiopia