Dangote Cement opens new plant in Congo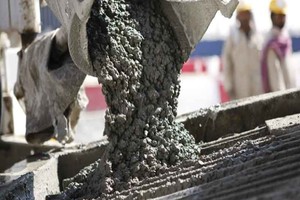 Dangote Cement Plc, Africa's largest cement company, added a boost to the economy of Africa when it formally opened its 1.5mtpa capacity cement plant in Mfila, Congo Brazzaville. Being undoubtedly the biggest plant in Congo, the new plant estimated at $300 million has potentials for about 1000 direct employment and thousands of several other indirect jobs.
The government of Congo has been observing the company's operations in other African nations and how it has helped boost their economies by sparking off other allied industries expressing the hope that Congo would not be an exception.
As per the statement by Chairman of Dangote Cement Plc, Aliko, the company was delighted to have completed the plant on schedule and the addition of Dangote Cement's plant has increased total cement production capacity of Congo-Brazzaville by more than double, which now stands at 2.550 million metric tonnes per annum, far in excess of national demand. This will contribute substantially to the availability and affordability of cement in the country and the Republic of the Congo will no longer need to depend on imports to bridge the gap between demand and supply.
The company credited the government noting that the bold economic reform measures introduced by President Denis Sassou Nguesso administration have been the key. In a statement "The construction industry, which is a major sector of the economy, is a beneficiary of his policies, and has been receiving the attention of investors." He also pointed out that his organization received tremendous support and encouragement both from the government and the people of Congo-Brazzaville, right from the conceptualisation stage of our project, to its final completion, and commissioning.
Total production capacity at the end of May 2017 in Africa of Dangote Cement, stood at 45.8 million metric tonnes per annum, making it one of the biggest cement producers on the continent adding that the goal is to rank among the top 10 cement producers in the world by 2020. Dangote cement has commissioned its cement plants in four African countries namely: Ethiopia, Zambia, Cameroon and Tanzania. The Congo-Brazzaville plant, will effectively be the fifth cement plant that would be inaugurated in the last two years.
Posted on : 11 Dec,2017
Buildmart is Africa's leading directory and market news website for the building and construction industry | Kenya | Tanzania | Rwanda | Ethiopia