Kenya- First Building Materials Plant Almost Complete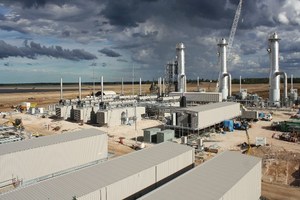 The building materials plant in Kenya is almost complete; this will be the first of its kind in the region where ceramic tiles, construction hardware, bathroom and kitchen appliances among other things will be stocked.
The company behind the project is China Wu Yi which is located in Athi River. They are currently finalizing work on its upcoming precast building materials factory in Machakos County.
"We planned on establishing this project in Kenya due to a number of factors. One of them is the good bilateral relation between China and Kenya. Also because Kenya is an economic hub in East Africa," says Yihua Lin, the Executive Deputy General Manager China Wu Yi in Kenya.
The new development will be complete in March next year. It sits on a 30-acre piece of land and has a total floor area of 75, 970 square meters.
Additionally, the development will comprise of an exhibition, an office block, area and a service block. Moreover, there will be a hotel and the building materials supermarket. The company will ship the building materials that will be at the supermarket from China, however, the company intends to manufacture most products locally.
Also, the Athi River factory will manufacture precast components like wall panels. It will also have foundation piles, hollow core slabs, and staircases that will eventually be stocked at the supermarket.
It will cost approximately US$ 100m for the project to be complete.
Posted on : 23 Oct,2017
Buildmart is Africa's leading directory and market news website for the building and construction industry | Kenya | Tanzania | Rwanda | Ethiopia