Ethiopia's Expenditure On Infrastructure Highest in Africa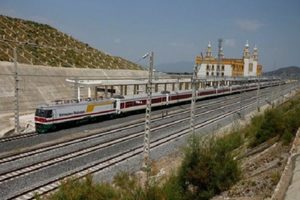 Ethiopia is spending $US 1.3 billion, 10 per cent of its GDP, annually on infrastructural development. This is said to be easily the highest percentage in Africa, according to an article by writers from the South African Institute of international Affairs.
Under the title "The awakening of a sleeping giant" the authors report that Ethiopia's Growth and Transformation Plan has made energy and transport infrastructure particular priorities. They note the ambitious plans to improve infrastructure facilities for its over 80 million people and the progress already made in roads and hydropower projects. The report described the huge construction going in Addis as a stunning.
"When you walk on the streets of Addis Ababa in Ethiopia, it feels like the city is one big building site" it said, adding that this is mainly driven by infrastructure development objectives. The report also covers the meteoric rise of, Ethiopian Airlines, which has an extensive network across Africa and an excellent safety record, and has become a regional leader and one of Africa's three top international carriers.
Source : abdas.org
Posted on : 30 Nov,-0001
Buildmart is Africa's leading directory and market news website for the building and construction industry | Kenya | Tanzania | Rwanda | Ethiopia