Wilo To Open Up Shop In Nairobi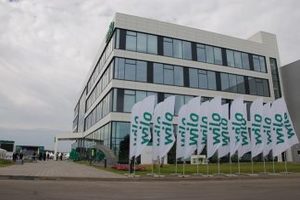 Germany's water pumps and pump systems manufacturer, Wilo is set to open an assembly plant in Nairobi, Kenya. The plant has plans to serve the entire East African region.
Belete Asnake, The firm's Country Manager, said by 2020 the assembly plant will be fully operational. "We currently have 20 people for the new regional office and we plan to expand our production lines creating jobs for more people as we are targeting a market of 250 million," he said.
They are targeting Kenya, Ethiopia, Uganda, and Tanzania among other countries within the larger Eastern Africa.
Mr. Asnake made the confirmation at the Kenya Water Institute (KEWI) in Nairobi where Water Secretary Eugene Wamalwa was present.
"The water sector requires investment from both private and public players to meet the high demand reduce effects of climate change and also prepare Kenya's ability to meet future water needs for its people," he said.
Michael Derus, Germany's head of economic affairs said "To facilitate capital investments by German-based companies, especially in the wastewater and water sub-sectors a memorandum of understanding was signed by his government and their Kenyan counterparts."
"With increased urbanization, we see big opportunities for German companies to partner with Kenya's private sector in meeting the needs of the growing population," he said. Kenya and Germany are also targeting a strong training capacity on water management in Kenya.
Posted on : 11 Oct,2017
Buildmart is Africa's leading directory and market news website for the building and construction industry | Kenya | Tanzania | Rwanda | Ethiopia