Strandline Resources Mine Project Underway In Tanzania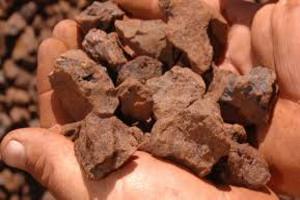 A definitive feasibility study (DFS) has been completed by Strandline Resources for the Fungoni heavy mineral sands project in Tanzania, with results of strong financial returns.
Based on the study, the company needs to spend $30m towards the development of the project, including working capital, mine infrastructure, land access, port facilities, and pre-production mining.
The DFS confirmed maiden ore reserve of 12.3Mt at 3.9% total heavy mineral (THM), with an internal rate of return (IRR) of 56% and revenue-to-operating cost ratio of 2:7.
The project is expected to have pre-tax net present value (NPV) of $42.9m, revenue of $168m over the life of mine (LoM) and earnings before interest, tax, depreciation, and amortization (EBITDA) of $98m.
Luke Graham, Strandline Resources managing director said: "This DFS confirms that Fungoni is an amazing project which will generate strong financial returns for Strandline shareholders and deliver significant socio-economic benefits for the people of Tanzania.
"The project has a high unit-value heavy mineral assemblage, is simple to mine, recovers +93% of the valuable mineral in the ground and produces a highly marketable product suite."
"The path to profitable production is short, based on proven low-cost execution strategies, there is potential to grow mine life and re-use the infrastructure on future Strandline projects, and the payback period and rates of return are very attractive."
The company has secured the environmental certificate for the project and is waiting for a mining license and land access approvals. It is planning to negotiate major contracts and accelerate project execution planning activities.
The project is expected to be a conventional open-pit dry mining operation, with multiple stages of advanced process beneficiation and mineral separation.
According to the DFS, construction, and commissioning of the project is estimated to be completed within a 12-month period.
Separately, the company made mineral sands discoveries at Bagamoyo tenement, located 40km north of Dar es Salaam in Tanzania.
Posted on : 10 Oct,2017
Buildmart is Africa's leading directory and market news website for the building and construction industry | Kenya | Tanzania | Rwanda | Ethiopia