Dawa Ltd to construct a US$ 30m factory in Nairobi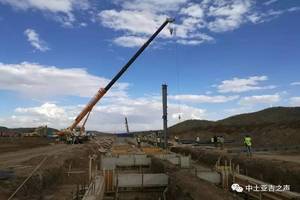 Dawa Limited a Pharmaceutical company is planning to construct a US$ 30m drugs factory in Nairobi, Kenya.
Dr Ajay Patel, The firm's Managing Director, said that the new plant will lead to the growth of the company. The expansion will also enable them to serve 10 markets in East and West Africa.
Shareholders are in talks with their financial advisors on the prospect of listing at the bourse to raise funds for further growth said Mr. Patel.
"A Year ago we achieved a turnover of US$ 20m from 2015's US$ 17m which aids our strategy for expansion. We also plan to enter the Tanzanian market via a distribution network that we have now established," said Mr Kumar.
The new plant will further allow the company to launch new lines of medicine. The medicine will be for easing pain and suffering among diabetic, hypertensive and Cardio-vascular patients; this is according to Dr Patel.
Customers across Zambia, Kenya, Uganda, Burundi, Malawi and Ivory Coast as well as in other Central and Western Africans countries were well-versed with Dawa's products which they relied upon to treat various ailments and this initiative comes as a positive for the company.
Posted on : 26 Sep,2017
Buildmart is Africa's leading directory and market news website for the building and construction industry | Kenya | Tanzania | Rwanda | Ethiopia