Kigali to Enjoy Uninterrupted Electricity Supply in 5 years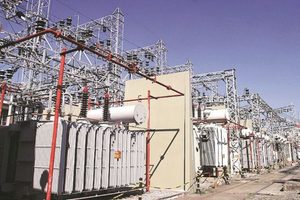 New ambitious targets set by the Rwanda Energy Group (REG) could end electricity supply woes for Kigali residents. People will be able to enjoy uninterrupted power supply in the next 5years.
At least 563MW installed power generation has been targeted by the government by the end of next year. "The power utility targets to connect all Rwandan households by 2014," said Eng Ron Weiss who is the REG chief executive.
He said that they had set their targets but with time they would have to stretch them. Eng Ron also said that they want to connect all the citizens of Rwanda in the coming seven years. He also talked about a preparation of a plan to connect all Kigali residents in two years.
Here are some of the other targets:
Increasing revenue collection
reduction of commercial losses,
increasing revenue collection
and improvement of the distribution network to ensure efficiency,
as well as strengthening staff performance and corporate management.
As part of the contract with REG, Energy Development Corporation Limited (EDCL) has a lot of goals they have set so as to accomplish the task. These goals are instrumental toward the realization of the country's development objectives.
Energy Development Corporation Limited(EDCL) Has a number of plans as part of the contract with REG.
Boost power generation capacity
Expand and strengthen the transmission network
Increase access to grid and off-grid electricity
The country's current total installed power is about 190MW. This is an increase from 186MW in 2015.
Various projects are still ongoing. These projects upon completion will significantly improve the generation capacity in the country. These projects include exploration of geothermal resources and construction of eight small hydro power schemes, the Hakan Peat to Power project that is expected to produce 80MW, the 50MW Symbion methane gas power plant on Lake Kivu, and the 80MW Rusumo hydropower plant.
Posted on : 07 Sep,2017
Buildmart is Africa's leading directory and market news website for the building and construction industry | Kenya | Tanzania | Rwanda | Ethiopia