Liberian power utility cancels electricity connection fee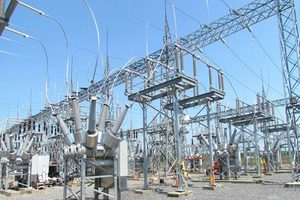 The Liberia Electricity Corporation has decided to remove the upfront service connection fee to increase electricity access in the country.
New customers were paying $55 as service connection fee, a requirement for electricity connection. This was until the recent official announcement.
The service connection fee will be deducted after connection over a period of time during the purchase of recharge tokens.This decision was made after a careful review of the connection procedures.
Electricity connection fee
This shift in policies will afford all Liberians, access to electricity services at an accelerated pace, regardless of their status.
"In order to increase access to electricity, we are taking this major step by cancelling the down payment of service connection fees. This has been a major barrier in our recruitment drive. The underlying objective of this policy is to reduce customers' wait time for connection. The aim is to appropriately increase the number of customers," Ernest R. Hughes, LEC Managing Director, said.
LEC reiterated that electric power items such as wires, meters, light poles and streetlights are absolutely not for sale.
In a statement made by the power company, anyone who will encounter any individual selling these items is to fearlessly report them to the corporation management or the Liberia National Police.
"Individuals engaging in this act will have investigations done and prosecution to follow," the company further warned.
Illegal electricity connections
Liberia has been battling with illegal electricity connections and vandalism, resulting in a loss of $300,000 in monthly revenues.
President Ellen Johnson-Sirleaf had earlier instructed the Minister of lands, mines and energy, Patrick Sendolo, to issue stronger regulations and impose higher fines and prison terms pursuant to the Electricity Law of 2015 as amended to mitigate the constant abuse of the country's limited resources.
Posted on : 28 Aug,2017
Buildmart is Africa's leading directory and market news website for the building and construction industry | Kenya | Tanzania | Rwanda | Ethiopia