Tanga Airport runway in Tanzania to undergo expansion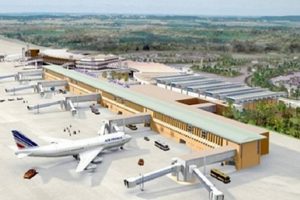 Tanga Airport runway in Tanzania and other facilities are undergoing expansion to handle traffic in 24 hours. Currently, the airport operates during daylight since the 1.6 km runaway has no lights.
The airport will be installed with lights to enable 24 hours operations. "Currently, Tanga airport is going to be installed with traffic lights to enable airplanes to land and take off all the time," said Ms Anne Lyimo, Tanga Region Assistant Administrative Secretary (Planning)
The project fund
According to Tanzania Airport Authority (TAA), the airport has been earmarked with US$48mn fund for the extension of existing runway and other facilities.
In addition, TAA report showed that the airport runway will be expanded from the current 1.6km to 2.5km. The expansion is to enable huge aircrafts like Boeing 787 Dreamliner and Airbus 350 to land. Though, presently, due to shorter runway, bigger airplanes landing at the port are those with less than 50 passengers.
At the moment, the airport, currently handles 11,000 passengers and some 6,000kg of cargo per year. The airport has scheduled flights to Arusha, Dar es Salaam and the Zanzibar Archipelago islands of Unguja and Pemba.
The airport main frequenters are three airlines which are Salaam Air, Auric Air and Coastal Aviation. The As Salaam is a Zanzibar based airline that operates with a fleet of two aircraft. Auric Air is Mwanza based airline with 14 equipment and Coastal Aviation flies a fleet of 30 aircraft and flights to 42 destinations spanning across Tanzania, Kenya and Rwanda.
However, the region authorities assure investors of stable power to enable them invest in Tanga. They have worked out power supply stability ahead of Hoima. Tanga oil pipeline project in a bid to satisfy the entire investment.
Investors are welcomed to invest in agriculture, livestock, fishing, industries and infrastructure development – namely airport, harbour, railway, tourism and hospitality industry.
Posted on : 23 Aug,2017
Buildmart is Africa's leading directory and market news website for the building and construction industry | Kenya | Tanzania | Rwanda | Ethiopia