Zambias first wind power plant soon to commence construction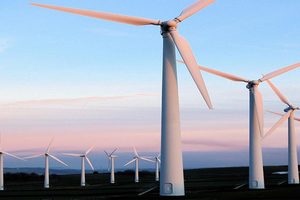 The US Trade and Development Agency has approved a $1.05M grant to support a feasibility study for Zambia's first wind power plant. The funding was awarded to renewable power project developer, Access Power, and its strategic partner, EREN Renewable Energy.
The $275 million wind farm will generate around 500GWh of clean electricity. This will make it one of the largest renewable energy projects in sub-Saharan Africa and the first independent wind power plant in Zambia, a joint press release stated.
First wind power plant
USTDA's acting director, Thomas R. Hardy, said USTDA is pleased to support this important project that will help diversify Zambia's energy generation mix.
"Zambia relies on hydropower for its energy needs. This accounts for 96% of the country's electricity production," he further stated.
However, last year the country experienced a serious energy shortage. This was due to the poor 2014-2015 rain season, which resulted in a steep drop in electricity production. The country is now seeking to diversify its generation mix to hedge itself against variations in rain levels.
Vahid Fotuhi, the Managing Director of Access Power commented: "By bringing this pioneering project to fruition with the support of USTDA we aim to diversify Zambia's energy mix and tap into its vast clean energy power generation potential in order to help fuel its economy development and satisfy the urgent need for electrification."
"The support from USTDA combined with our expertise and the favourable policy environment set by Zambia will deliver a landmark project for the country." Christophe Fleurence, the Vice-President, business development Africa at EREN RE, said.
"This project positively illustrates how International cooperation between public and private sectors can accelerate Africa's development. This is through access to clean sustainable energy," he further added
Posted on : 23 Aug,2017
Buildmart is Africa's leading directory and market news website for the building and construction industry | Kenya | Tanzania | Rwanda | Ethiopia