Stakeholders in Nigeria advocate value-chain financing for affordable housing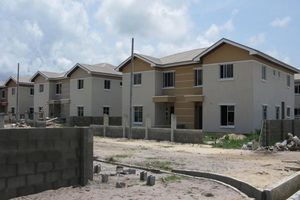 To bridge the demand-supply gap in affordable housing in the country, stakeholders in the construction and financing sectors in Nigeria have advocated value-chain funding for housing projects as an innovative means of tackling the challenge.
According to the operators, there are many houses unoccupied in many areas in the country but affordability remains a concern to people in need of such properties.
Speaking at a forum organized by the Construction and Engineering Group of the Lagos Chamber of Commerce and Industry (LCCI) in Lagos, earlier on this week, the President of the Chamber, Dr. Nike Akande said the growing urbanization rate and demand for affordable housing has made it necessary for stakeholders to seek ways to improve financing for affordable housing.
According to her, the demand-supply gap for affordable housing cannot be bridged with an interest rate that hovers between 25-30% and a shorter tenor. She advocated indigenous and innovative solutions in addressing this challenge, adding that meeting the shortfalls in housing requirements requires cheap financing schemes.
She further attributed the difficulty in financing in the housing sector by the commercial banks to the high interest rate regime in the country.
To address the identified challenges, the Managing Director of Nigeria Mortgage Refinance Company Plc (NMRC), Prof. Charles Inyangete said the financial institution has identified and integrated value chains in the construction in industry to enhance access to finance.
Represented by his Special Assistant, Ini-Odu Akpan, Inyangete said the context of Nigerian environment needs to put into consideration, adding that the NMRC through its $1.4Bn bond issuance program hopes to address the financing gap and deepen value-chain operations.
The Chairman of the LCCI Group, Leye Kupoluyi noted that poverty can be reduced when housing challenges are addressed, adding that there is a need for sustainable financing schemes to address the identified needs.
Posted on : 22 Jul,2017
Buildmart is Africa's leading directory and market news website for the building and construction industry | Kenya | Tanzania | Rwanda | Ethiopia