Lafarge, Rotary train artisans on building, construction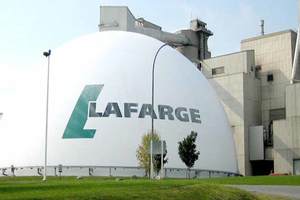 No fewer than 17 artisans in Lagos have benefitted from a five-day training in cement application in building and construction.
The training, organised by Lafarge Africa Plc in collaboration with the Rotary Club of Lagos Island, seeks to impart theory and practical skills in masonry and concrete works, as well as health and safety in the construction industry.
Speaking at the graduation ceremony at Lafarge's Ready Mix plant in, Lagos, its Director of Marketing, Vipul Agrawal, said the company has an extensive knowledge transfer programme as part of its efforts to promote safe, sustainable and quality construction in the country.
Agrawal explained that scores of artisans who were employed in the construction industry lacked the requisite training, which adversely affects the quality of structures being constructed.
"Lafarge Africa Plc feels a sense of duty to help bridge the knowledge gap by providing relevant training wherever possible. As a key stakeholder in the building environment and supplier of building materials, it is critical to our business to ensure artisans construct properly," he added.
Charter President of the Lagos Island Rotary Club, Vinod Garg, said Rotary was proud to partner with Lafarge in delivering value to a crucial segment of the society that is often ignored.
He noted that the acquisition of building skills would make the artisans more employable, adding that the Rotary Club would leverage on its network for the possible employment of the artisans.
Two of the trainees, God'spower Okporotu and Okpu Philipson, said beyond the technical training they received, they now appreciate the importance of maintaining adequate safety standards in the course of any construction work.
Posted on : 21 Jul,2017
Buildmart is Africa's leading directory and market news website for the building and construction industry | Kenya | Tanzania | Rwanda | Ethiopia