National Housing Corporation gets $2b loan for Dar-es-Salaam project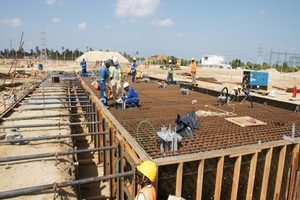 The Tanzania National Housing Corporation (NHC) has secured a $2Bn loan from PTA Bank — the financial arm of Comesa — to construct a commercial centre and satellite city at Kawe in Dar es Salaam. The NHC Director General Mr. Nahemia Mchechu disclosed that with funds secured the project is projected to reach completion in 2020.
The project, once completed will become the busiest in the city, hosting at least 50,000 people for 20 hours non-stop. The chairman of the urban planning committee for Kinondoni Municipal Council, Mr Songora Mnyonge, said the project would help a great deal in decongesting Kariakoo, because it is set to host the biggest shopping mall, residences, shopping centres as well as recreation and sports centres.
He expressed his optimism in the project and how its completion will place Kiondoni in the forefront as far as revenue generation is concerned. He also advised THE Kiondoni residents on taking advantage of the opportunity by embarking on innovative business ventures.
NHC project manager Samwel Metili said the Morocco Square, which will host a modern hotel, tourist accommodations, shopping and recreation facilities, is worth approximately $71m.
In March last year, a report released at the 11th Confederation of Indian Industry (CII) – Export Import Bank of India (Exim Bank) Conclave on India-Africa Project Partnership showed that at least $9.9Bn was sought for 22 other projects.
The money was sought from Exim Bank of India, the Government of India's other own sources as well as from investors in the Asian nation through their CII. This is done in the hope that certain projects can be implemented.
Posted on : 20 Jul,2017
Buildmart is Africa's leading directory and market news website for the building and construction industry | Kenya | Tanzania | Rwanda | Ethiopia