Kenya Athi River grinding plant set for US$40m expansion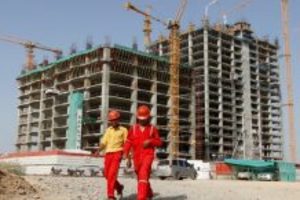 The Athi River grinding plant in Kenya is set to undergo a US$ 40m expansion in August this year initiated by Bamburi Cement Limited.
Bamburi Cement Managing Director, Mr. Bruno Pescheux confirmed the reports and said that they have completed pre-construction preparation for the project.
"In January this year, we embarked on this 18-month project to construct a new cement grinding line at Athi River, and with civil works currently underway, structural work is set to commence next month in August," Mr. Pescheux said in a statement.
The development project is aimed at increasing Bamburi's annual production by 900,000 metric tonnes on completion mid next year. This will increase the listed company's annual capacity at Athi River and Mombasa plants to 3.2 million tonnes — which is 50.79 per cent of the country's annual cement consumption last year.
According to a report by Kenya National Bureau of Statistics, Kenya's cement consumption stood at 6.30 million tonnes in 2016, a growth of 10.53 per cent over 5.69 tonnes posted a year earlier. This was against 6.71 million tonnes produced, 5.84 per cent higher than 6.34 tonnes in 2015.
Consumption in the first two months of the year went up by a marginal 0.97 per cent to 988,690 tonnes from 979,132 tonnes in the January-February period of 2016, the latest KNBS data shows.
Sterling Capital however, warned in a report on the cement industry that ongoing capacity expansion and construction of new plants is likely to result in oversupply.
"Grinding utilisation capacity is likely to fall from 65 per cent to 50 per cent by full-year 2018, meaning there will be more idle capacity," Sterling Capital's head of research Eric Munywoki said in the report.
Bamburi Cement Limited is a world leader of building materials and a key contributor to the infrastructure, housing, architectural and sustainable construction knowledge.
Posted on : 13 Jul,2017
Buildmart is Africa's leading directory and market news website for the building and construction industry | Kenya | Tanzania | Rwanda | Ethiopia