Lafarge Africa trains construction artisans in cement application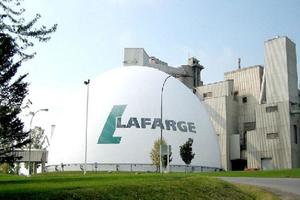 Lafarge Africa Plc., in partnership with Rotary Club of Lagos Island, has completed the training of the first batch of 17 building construction artisans in Lagos, on cement application and construction.
The training is in line with the company's strategic objective to sustain skill development in the building and construction industry.
The five-day intensive training was centred on imparting theory and practical skills in masonry and concrete works as well placing a strong emphasis on health and safety in construction.
The graduation ceremony was held at Lafarge Africa Plc's Ready Mix plant at the Lagos Bar Be
The company's Director of Marketing, Mr. Vipul Agrawal, said Lafarge Africa Plc has an extensive knowledge transfer programme as part of its effort to promote safe and sustainable quality construction in Nigeria. The company's corporate decision to engage in this initiative is informed by the existing knowledge gap evident among builders in the industry.
The company is committed to bridging the gap by providing relevant training along the critical areas along the industry's value chain.
Lafarge Africa sees itself as a major stakeholder in the building industry, and a leading supplier of building materials, to which the responsibility of standard quality enhancement falls; hence the decision to build capacity among its human resource.
Posted on : 12 Jul,2017
Buildmart is Africa's leading directory and market news website for the building and construction industry | Kenya | Tanzania | Rwanda | Ethiopia