Ethiopia inaugurates $90m Chinese-built industrial park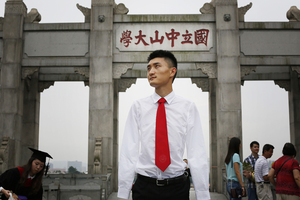 Ethiopia inaugurated on Saturday a Chinese-built $90 million industrial park in Kombolcha city, in Amhara regional state, 376 kilometers north of capital Addis Ababa.
Ethiopian Prime Minister Hailemariam Desalegn who inaugurated the Kombolcha Industrial Park (KIP) said it's part of the Ethiopian government's plan to make it a manufacturing hub in Africa.
"Factories engaged in export oriented business in Kombolcha city, will have an ideal setting to export their goods through Djibouti port 480 kms away," said Desalegn.
His sentiments were echoed by Li Zhiyuan, deputy project manager at China Civil Engineering Construction Corporation, the company which constructed the industrial park in nine months.
"The completion of Kombolcha Industrial Park means enhanced local employment, increasing attractiveness and competitiveness of Kombolcha city, promoting industrialization of Amhara regional state and boosting the economic development of Ethiopia," said Li.
Posted on : 11 Jul,2017
Buildmart is Africa's leading directory and market news website for the building and construction industry | Kenya | Tanzania | Rwanda | Ethiopia