Bosch Strengthens Commitment to Nigerian Construction industry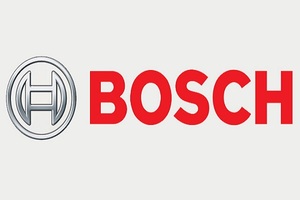 Bosch, a German multinational engineering and electronics company, has promised to work keenly with players in the nation's construction industry to enhance quality work in the industry as well as increasing the brand's market share in Nigeria.
This was the take home from a VIP market launch, which took place recently in Lagos with targeted demonstrations for the construction industry and introduction of a range of professional power tools which are engineered for excellence.
Country Sales Director, Mr. Frank Diermann, said the tools and machines displayed at the event meet the highest standards in speed, precision and robustness for consistent, professional work results. Over 350 tools, which are said to be environmentally friendly running on lithium ion technology, were displayed during the event.
Diemannn said that the event was timely given the challenges of meeting the demand of implementing world-class infrastructure in accommodate the economic development of Nigeria with the added constraint of provision of housing to a growing population.
According to him, the company is focused on strengthening the relationship with the construction industry where it has a fully functional warehouse with sufficient stock of power tools for the professional on hand. He also pointed out that Bosch has an established after sales service team to support the construction industry.
Earlier, the Managing Director Bosch Nigeria Mr. Ghislain Noumbessy, had confirmed that; "Bosch Nigeria has geared a portfolio of products such as measuring, drilling, cutting, grinding, etc. for construction, woodworking and metalworking industry, delivering high performance supporting to the industry to fulfill the demands of the developing economy."
Noumbessy added the major significance of the VIP event was to underline the commitment of Bosch in Nigeria at building sustainable business relationship with customers, increase awareness in its solutions and products as well as to build confidence of the brand in the market.
"Bosch has deployed three team members known as 'Key User Managers', two in Lagos and one in Abuja with the primary focus of identifying end user needs, supporting in day-to-day challenges of our users with a focus on after sales service. We also frequently organise PT demonstration days for tradesmen and construction users" Diermann stressed.
Speaking on the strategic outlook for Bosch Power Tools, the Regional Sales Director for West & Central Africa, Mr. Benjy Ofori said: "By embarking on this African journey, our USERS can access good quality tools much more easily, enjoy good knowledge transfer through trainings and provide quality after sales service within Nigeria and the sub-region".
Bosch in Nigeria has enjoyed some 20 plus years of presence through a distributor network, however, in 2015 Bosch officially launched the office in Lagos, Nigeria with the vision of providing local service and support to our customers.
Posted on : 19 Jun,2017
Buildmart is Africa's leading directory and market news website for the building and construction industry | Kenya | Tanzania | Rwanda | Ethiopia