Tanzania: Construction of Ultra-Modern Arena in Dodoma Underway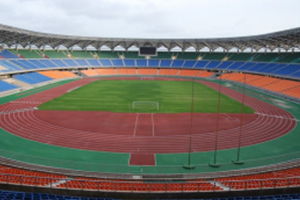 Dodoma — Progress has been made ready for a kick start of construction of a mega stadium in Dodoma, President John Magufuli said here yesterday.
The president made this remarks at an occasion to mark the 53rd Anniversary of the Union between the then Tanganyika and Zanzibar, held for the first time at the Jamhuri Stadium in Dodoma.
"We are making good progress ready to start construction of the biggest stadium in the country," the president told hundreds of thousands of people, who gathered at the venue to witness a colourful event.
During his visit in the country in October, last year, King Mohamed VI of Morocco pledged to build an ultra modern stadium in Dodoma. In his visit, dozens of Morocco companies inked agreements with major players of Tanzanian private sector, including the newly planned sports venue, which the president said it will be the largest in the country.
The arrival of the modern stadium complex in the designated capital of the country coincides with government push for massive transfer of people and services from Dar es Salaam to Dodoma. The new stadium will cost between 80 and 100 million US dollars (about 200bn/-).
It will be bigger and better than the current National Stadium in Dar es Salaam, which had cost about 56bn/-. The National Stadium was largely financed by the Chinese government, with the Tanzania government also footing some costs.
President Magufuli said construction of the new sports complex will help improve the whole sport sector, notably soccer in the region.
The arrival of the modern venue will also enable the country to be in a better position to bid for hosting major continental and world events such as Africa Cup of Nations (AFCON) finals, Africa Nations Champions for home based players (CHAN) finals as well as other top athletics events such as All African Games and World Athletics championships.
The Union celebrations were coloured by various other activities, but the attention puller was martial art and acrobatic shows demonstrated by commandos from the Tanzania People's Defence Forces (TPDF).
The gathering was also thrilled by traditional and cultural dances by several groups including Gonga from South Pemba, Makongoro Cultural Dance group from Mwanza and others from host Dodoma.
Late yesterday, Mainland champions Young Africans were due to play a friendly match against Polisi Dodoma as part of celebrations to mark the 53rd Anniversary of the Union.
Posted on : 03 May,2017
Buildmart is Africa's leading directory and market news website for the building and construction industry | Kenya | Tanzania | Rwanda | Ethiopia