Construction of new cement plant in Ethiopia to commence soon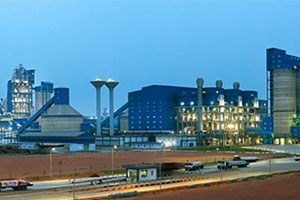 The construction of a new cement plant in Ethiopia is projected to commence soon; this is according to a recent trading update, with saleable cement production expected by 2017.
The new cement plant constructed by PPC is located 35 km northwest of Addis Ababa, Ethiopia. The plant will have annual production capacity of 1.4 million t of cement and has been supplied by a company from China-Northern Heavy Industries Group.
PPC is investing a whopping US$170 – US$180m in the new plant with the construction of the electrical infrastructure now complete. The national utility company was expected to begin testing the system in early February this year after power is made available onsite, the kiln will be fired and hot commissioning can begin.
"Due to its large population size and mature cement market, Ethiopia has a large number of personnel with experience in running large cement plants," the company said. "There are currently over 100 locals employed at the site and this number will increase as construction on the plant and the local team takes over operations."
This initiative is a major milestone for PPC in the current year as it focuses on bringing its existing projects online. In addition to its Ethiopian plant, the company is also in the final stages of bringing a new plant online in the Democratic Republic of Congo and also building a new production line at its Slurry cement plant in South Africa.
The company also made an announcement that it was in talks with rival South African cement maker, AfriSam, about a potential merger.
PPC is the leading supplier of cement in Southern Africa also producing aggregates, metallurgical-grade lime, burnt dolomite and limestone. The company supplies from nine cement factories, four milling plants, five blending facilities and twenty six ready mix batching plants.
Posted on : 23 Feb,2017
Buildmart is Africa's leading directory and market news website for the building and construction industry | Kenya | Tanzania | Rwanda | Ethiopia