Chandaria Industries to construct US$ 50m toilet paper manufacturing plant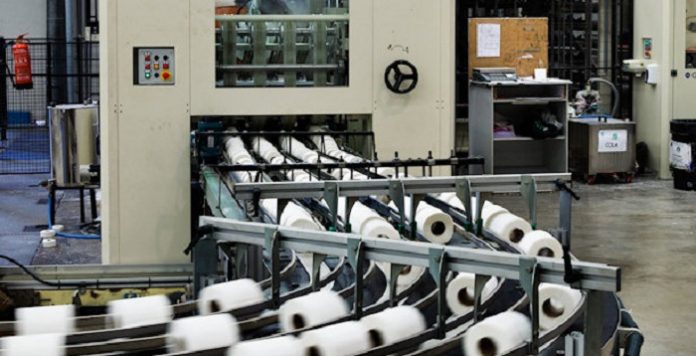 Chandaria Industries is currently planning to construct a US$ 50m toilet paper manufacturing plant in a move to double its monthly output for toilet rolls and tissue products.
The initiative came to birth after the family owned company acquired 29 acres of land at Tatu Industrial Park, where the new factory will be constructed.
Chandaria Group Chief Executive, Mr. Darshan Chandaria confirmed the news and said that once completed, the new facility will be one of the largest tissue paper factories in the whole of Africa.
"Construction of the toilet paper manufacturing plant is to meet increasing customer demand for our leading market brands," he said.
Construction of a second facility by the company draws attention to a lucrative hygiene products market and big business for waste paper recycling.
The US$ 50m will be consumed in the purchase of land, building of the factory and acquiring of new machinery in the medium term. The company is currently at the planning stages to determine the exact capacity of the plant but hinted it would double its existing 1,200 tonnes of finished tissue paper per month.
Chandaria looks to move to the new manufacturing site within the next two years and will add its capacity to the company's existing manufacturing facility and headquarters at Ruaraka. The new plant will be used as a launch pad for new hygiene products, with an aim of determining product lines for its first phase henceforth.
Chandaria Industries Ltd is the largest company within Chandaria Group's portfolio, started out as a small Tissue Converting operation and today is the largest Tissue and Hygiene products manufacturer in Kenya, East and Central Africa.
It is also the only 100% Tissue and Hygiene products manufacturer in Kenya.
Posted on : 14 Oct,2016
Buildmart is Africa's leading directory and market news website for the building and construction industry | Kenya | Tanzania | Rwanda | Ethiopia