South Africa's Cornubia Shopping Mall to open 2017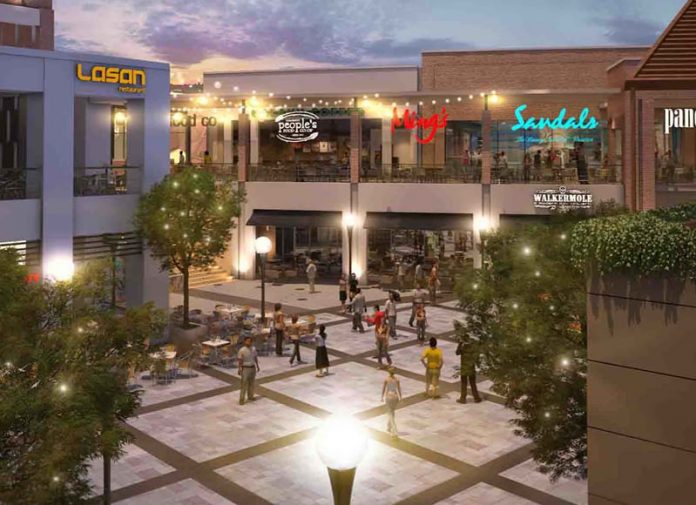 Cornubia Shopping Mall in South Africa which is currently under construction is set to open its doors in September 2017, a month after the opening of another mall in Limpopo.
The Cornubia Shopping Mall which is currently being developed by Investec Property on the north coastal development corridor of Durban sits on 85,000m² space and is rising from the old cane fields alongside the M41 at Flanders Road.
"Boasting an innovative design by Bentel Associates, the shopping mall is currently 80% let with major national brands as anchor tenants," says Darryl Mayers, joint head of Investec Property.
Some of the major food retailers include; Checkers, Pick 'n Pay and Woolworths who will have a presence in the centre. Key clothing retailers including Edgars and Truworths. For fitness lovers, the mall will also feature a Virgin Active Gym, a Cycle Lab mega-store and trampoline park BOUNCE.
Other tenants who have secured for space at the mall are Nu Metro, Outdoor Warehouse, Dis-Chem, Clicks and Bakos Brothers.
Most of the building will comprise of residential space with 25,000 housing units ultimately being developed and roughly half the size of the Gateway Theatre of Shopping with differentiated products in terms of tenant mix and design with two supermarkets, a 1,630 on-grade parking bays and 1,608 basement bays.
"This forms part of a holistic spatial development," explains Karen Petersen, development director of Tongaat Hulett Developments, which has made the land available for the project.
The shopping centre is one of the key amenities that will be provided to the 1,200 hectare mixed-use development which stretches from Umhlanga towards the King Shaka Airport. Construction which began in March 2016 with only six cranes in action has already moved to the second level.
The mall is located near the Umhlanga or Mount Edgecombe interchange and is adjacent to the Cornubia Town Centre where a few stands are still available.
Investec Property (Pty) Ltd which is a division of Investec Limited is one of South Africa's best renowned property developers, investors and fund managers. It has now expanded internationally and has businesses based in both the United Kingdom and Australia.
Recent reports by Accelerate Property Fund have indicated that construction of malls in South Africa has plummeted, but a booming business elsewhere in Africa. In Kenya for instance 2 rivers Mall is set to open doors, while Nigeria is constructing one of the largest malls in the country.
Posted on : 16 Sep,2016
Buildmart is Africa's leading directory and market news website for the building and construction industry | Kenya | Tanzania | Rwanda | Ethiopia