New software to boost construction sector in Rwanda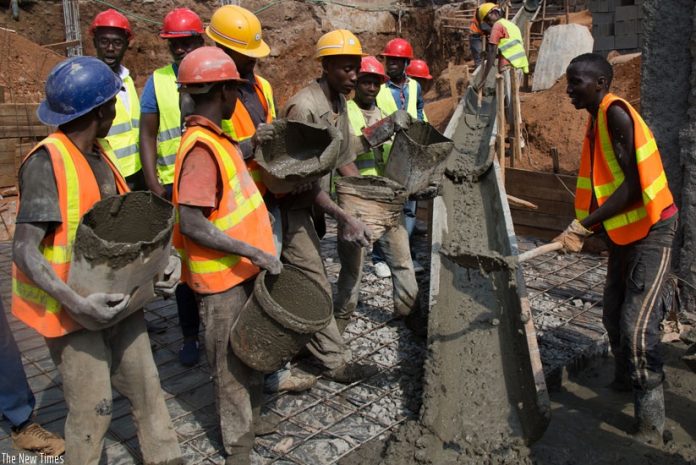 Stakeholders in the construction sector in Rwanda are happy with a new system that is used to manage building permits in secondary cities around the country.
The Building Permit Management Information System (BPMIS) was unveiled by Rwanda Housing Authority (RHA) in Musanze District, Northern Province, in conjunction with the International Finance Corporation (IFC).
BPMIS is meant to assist in fast-tracking organised housing in the country's six designated secondary cities of Musanze in Northern Province, Rusizi and Rubavu in Western Province, Huye and Muhanga in Southern Province, as well as Nyagatare in Eastern Province.
BPMIS will allow applicants to send online permit requests, cut on the time required for one-stop centres to assess, approve and report on permit applications and efficiently provide feedback on sites and plots inspections.
The system is expected to enhance transparency in the process of issuing building permits because it will come with clear instructions to be follow and it will help store the data that would otherwise be spread across district offices in the country.
Engineers Institute of Rwanda Executive Secretary, Bonny Rutembesa, said the new system will cut on the cost of doing business because most submissions for permits will now be made online.
"This is really a good answer; it's a milestone for us. This is an answer that the Government has just given us in line with easing the cost of doing business. It will tremendously cut costs that engineers and architects were making in the process to submit their applications," he said.
Musanze vice-mayor for economic affairs Jean Damascene Habyarimana said the new system will help in improving the district's services.
"It is a good step in the development of our country. The system will help many people to easily acquire their building permits," he said. "I don't mean we were not giving good services but I admit that we were not doing it fast enough."
The system is already in use in Musanze and Rubavu and will be rolled out to the remaining four secondary cities by the end of the year.
Posted on : 14 Sep,2016
Buildmart is Africa's leading directory and market news website for the building and construction industry | Kenya | Tanzania | Rwanda | Ethiopia