Menlyn Maine Central Square in South Africa to open soon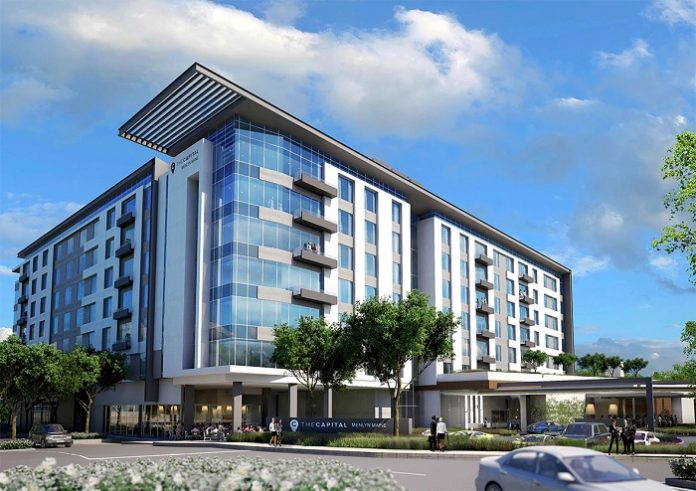 The US$ 140m Menlyn Maine Central Square in Pretoria, South Africa is set to start operations soon.
Henk Boogertman, Architectural Director for Menlyn Maine Investment Holdings confirmed the news and said that development located near the Menlyn Park Shopping Centre which sits on a 65 000m² space can be described as a unique boutique-style mall. It will accommodate 50 hand-picked retailers, restaurants and entertainment experiences.
"At Central Square you will also find different types of features such as a piazza, Public Park, hotel, apartments, conferencing, offices, hospital, sporting facilities and selected retail shops and restaurants and one of the main features will be a two-level Virgin Active classic gym, the first in Pretoria," said Mr. Boogertman.
The new mega project will also offer a park that runs in a strip through the whole area; it starts with a private park for its residential quarter and goes through the buildings alongside the development, ending in a big park and piazza feature in front of the spectacular Sun International's Time Square at Menlyn Main Casino.
Some of the brands that have already booked space in the mall include Spar, Woolworths, Pick n Pay and Tasha's and apart from that, the piazza will have restaurants, coffee shops, pubs and a hotel that will be set around it. There will also be 1 800 basement parking bays and 300 open parking bays.
Central Square is co-owned by Menlyn Maine Investment Holdings and the Government Employees Pension Fund.
Menlyn Maine is projected to house a 5-star Sun International hotel, Sun International Time Square at Menlyn Main Casino, Central Square, 4-star Central Square Business Hotel, 3-star 200 room hotel, Commercial business district, 400 residential apartments and an open-air dining facility.
Posted on : 13 Sep,2016
Buildmart is Africa's leading directory and market news website for the building and construction industry | Kenya | Tanzania | Rwanda | Ethiopia