Ghana mulls constructing US$ 1.2bn recreation park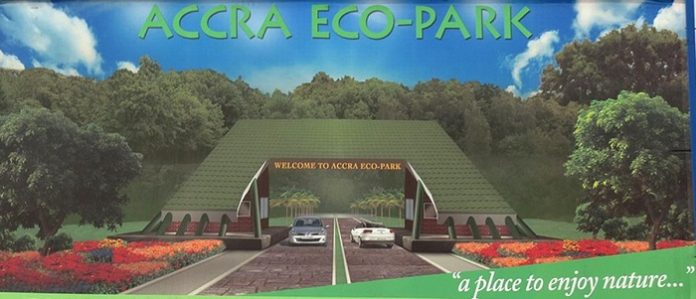 A new recreation park in Ghana that will cost US$ 1.2bn is set for construction this is after the sod cutting ceremony was done to mark the beginning of the development project.
The park dubbed Accra Eco Park will be constructed in phases scheduled for completion in the next five and seven years, however, the first phase is projected to be completed in the next 24 months.
It is being undertaken by the Forestry Commission and its private partner, Aikan Capital Limited.
The current President of Ghana, Mr. John Dramani Mahama, in a speech read on his behalf, said his government had decided to convert the Achimota Forest into a top-notch recreational facility and a key tourism destination in the West African region and also to discourage further encroachment and dumping of waste into the forest.
"This development will preserve the only green belt in Accra and allow the forest to continue functioning as a carbon sink and clean the air, at the same time it will create jobs and business opportunities for the private sector," read the speech.
The mega development will comprise of the construction of amusement parks, orchards, arboretum, wildlife safaris, museums, eco-commercial enclaves and eco-lodges and will not affect the natural vegetation as possible. It will also involve a spiritual enclave to cater for spiritual/worship activities that bring more than 180,000 people annually to the Achimota Forest. High seating capacity conference rooms are also set to be constructed outside the main forest area.
The new Accra Eco Park Project will target about 2 per cent of all visitors to West Africa Sub-region, attracting more than 600,000 visitors to the park annually.
The lease agreement gives Aikan Capital the go ahead to design, build and operate the facility for 10 years.
Posted on : 26 Aug,2016
Buildmart is Africa's leading directory and market news website for the building and construction industry | Kenya | Tanzania | Rwanda | Ethiopia