Largest mall in Lagos set for commissioning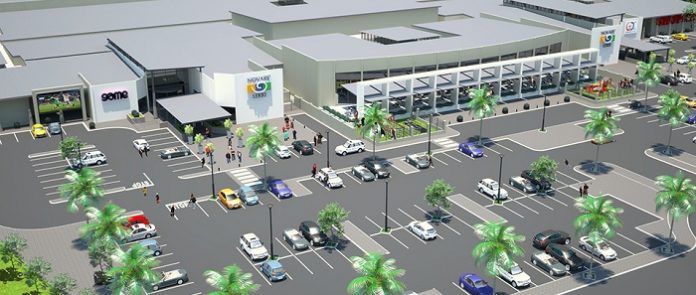 A US$ 92m mall which is slated to be the largest mall in Lagos, Nigeria is set to be commissioned soon; this is according to Novare Group.
Chairman of Novare group, Professor Fabian Ajogwu SAN confirmed the reports and said the Novare Lekki Mall was initiated by foreign direct investment FDI and funded by a mixture of equity and debt financing.
He further disclosed that with 22,000 square metres of lettable area, the mall will be the largest in Lagos, Africa's most heavily populated city. The new development will constitute of family recreation areas, five cinema halls, outdoor games and ample free parking space for visitors.
The Centre Manager of the new mall, Mr. Johan Blom, who represented the Managing Director of Novare Real Estate Africa, explained that the mall is a world class shopping complex with state of the art facilities and superb architecture constructed to the highest international standards.
Mr. Blom further said that the mall, expected to be the largest mall in Lagos has several international brands including; Shoprite and Game as major tenants. The mall has close to 100 shops, including restaurants and five Genesis Deluxe Cinemas as well as 1,000 parking bays. Other tenants comprise of Adidas, HealthPlus, Pep, MTN, Tantalizers, Swatch, Levi's, Spur, Nike and Stanbic IBTC Bank.
The new largest mall in Lagos is located near the Pan Atlantic University, Lagos Business School and Lakowe Lakes Golf and Country Estate
The expansive project was flagged off on October 20, 2014.
Novare Lekki Mall incorporates the latest elements in modern shopping centre design and endeavors to provide visitors with state-of-the-art facilities in a user-friendly, safe and pleasant environment.
It is a development of the Novare Africa Property Funds, which has a mandate to develop and manage modern retail and commercial facilities across the sub-Saharan Africa.
Posted on : 24 Aug,2016
Buildmart is Africa's leading directory and market news website for the building and construction industry | Kenya | Tanzania | Rwanda | Ethiopia