Nigeria launches comprehensive housing scheme for workers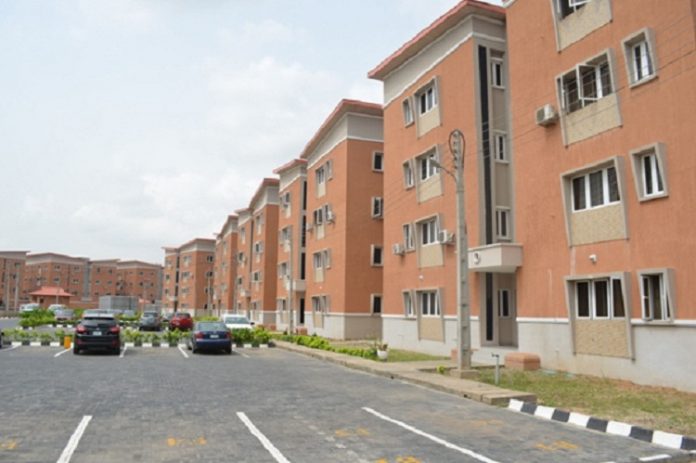 The Federal Government of Nigeria has officially launched a comprehensive housing scheme exclusively meant for federal workers called the Federal Civil Servants Housing Scheme (FISH).
In a statement during the Ground Breaking ceremony at the Apo Tafyi District Abuja, the Minister of State Power, Works and Housing, Mustapaha Baba Shehu, speaking on behalf of President Muhammadu Buhari, said the program by the Head of Head Civil Service of the Federation office was very commendable as it would offer workers the opportunity to optimize their service output.
The minister said the federal government has a target of about 5,000 housing units in all the states in a period of three years.
"I therefore urge the workers to re-dedicate themselves to service and contribute to good governance. This government is committed to workers welfare," he said.
Executive Director, Dangote Group, Engr. Mansur Ahmed who spoke on behalf of the President of the Dangote Group, Alhaji Aliko Dangote, said the government and the private sector must continue to work together not only in building structures but also in building other national values and maintain the already existing structures to enhance national development.
He added that the civil servants are at the center of all institutions and if the civil service works seamlessly, other institutions would also work well.
Mrs. Winifred Oyo-Ita, the Head of Civil Service of the Federation (HoCSF) said the provision of housing as a basic necessity and need in every society would also boost the development of the country's economy through the creation of employment in the building and related industries and its attendant increase in financial intermediation and economic activities.
Dr. Yemi Adelakun, the Permanent Secretary, Common Services Office (CSO) of the office of the HoCSF, noted that since the Staff Quarters' Policy was scrapped, the fortune of workers in terms of accommodation had gone down.
"The upper limit price for the low cost houses are N5m, N9m and N12m for one bedroom, two bedrooms and three bedrooms respectively. These prices can be lower depending on the level of infrastructure and site services FISH programme can provide," Adelakun said. Federal Civil Service Commission (FCSC) chairman Deaconess Ayo Joan, added that the project that would be located on a 60 hectare land was a welcome development and any action that would motivate workers should be celebrated.
Posted on : 03 Aug,2016
Buildmart is Africa's leading directory and market news website for the building and construction industry | Kenya | Tanzania | Rwanda | Ethiopia