Africa's richest man constructs petrochemical plant in Nigeria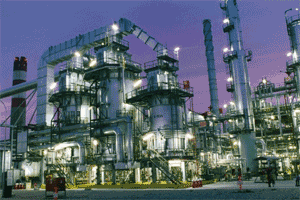 Africa's richest man Aliko Dangote's company Dangote Group has announced plans to construct a refinery and a petrochemical plant in Nigerian capital Lagos. The group will deliver what it termed as the solution to the country's fuel crisis. However, the facilities are expected to be operational by late 2018.
According to the Africa's richest man the proposed facilities will have the potential to satisfy the country's daily requirement of 445,000 to 550,000 barrels of fuel, with spare capacity to export.
Construction work is underway at the refinery's planned oceanfront location whereby Pipes have been laid and a massive dredging operation has as well commenced, though the outline of the refinery is yet to emerge.
The refinery has been designed such that it will be capable to produce 650,000 barrel-per-day. The refinery production is expected to transform the nation's crude oil into gasoline for the hungry consumers.
The group has already completed several major projects in Africa, including the world's largest sugar refinery and cement factory. The refinery is expected to position Nigeria as major exporter of gasoline and other petroleum products in the Western Africa region.
"Nigeria produces between 2.2 million and 2.5 million barrels of crude per day," said Mansur Ahmed, Corporate Communications Director at Dangote Group. "Yet the country is unable to process more than 100,000 barrels per day," he added.
Plunging crude prices has also been a major challenge pushing Africa's largest economy to the brink of recession. In Nigeria, 35% of the country's energy is accounted for gross domestic product, whereas, 90% is for export earnings and 75% is for the government revenue.
Nigeria host 4 state-owned refineries that are currently operational. However, the refineries are operating at a 5% capacity due to decades of corruption, mismanagement and poor maintenance. However, the government is presently working through its foreign currency reserves following a shortfall of US$11bn in its 2016 budget forced officials to discuss a potential cash infusion with the World Bank.
Posted on : 23 Jul,2016
Buildmart is Africa's leading directory and market news website for the building and construction industry | Kenya | Tanzania | Rwanda | Ethiopia