Hawassa Industrial Park in Ethiopia to be inaugurated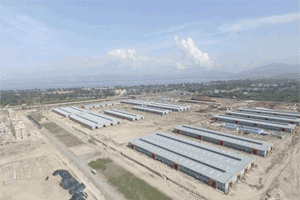 The new Hawassa Industrial Park in Ethiopia will be inaugurated on July 13, 2016, the Ethiopian Industrial Parks Development Corporation (IPDC) has said.
IPDC Board Chairperson Dr. Arkebe Oqubay said that Hawassa Industrial Park in Ethiopia is a pioneer park. He added that it has the potential of creating 60,000 jobs for the youths.It is expected to inject US$ 1bn annually to the country's economy.
Mr. Oqubay further said that the revenue from the textile sector at the park currently is not more than US$ 110m a year and with some of the leading international apparel companies like PVH and NHM, 15 foreign and five local manufactures have penetrated into the park. Internationally known companies from US, China, Indonesia, Sri Lanka, India and Hong Kong are also present in the park.
All the factories in the park have a good and expedient environment with access to all necessary infrastructure including power, telecom and water. Apart from the factories, one-stop shop services will also be established in the park so as to assist in the provision of multiple government services to tenants in the country.
Posted on : 23 Jul,2016
Buildmart is Africa's leading directory and market news website for the building and construction industry | Kenya | Tanzania | Rwanda | Ethiopia