Ethiopian investor plans to build a USD 1 billion WA Cement Factory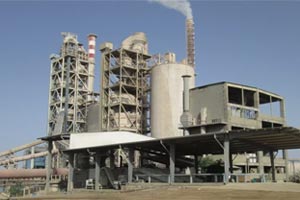 Ethiopia is planning to build a USD 1 billion WA Cement Factory. One of the richest investors in the nation of East Africa, Worku Ayetenew, will construct the plant.
The W.A Cement Factory will be built at Dejene, in the Amhara Regional State, around 230 kilometers from the capital. According to reports, the tycoon has already asked to lease 150 acres of property for the development of the W. A Cement Factory. For the new cement mill, Worku is now seeking a partner.
According to Kassim Siraj, the necessary preparations have already been made in order to complete the building within the next two years. The project manager for the W. A. Cement Factory is Siraj. He said that the business had already eliminated six firms from its list of possible partners. The W. A. Cement Factory's design, supply, construction, installation, and commissioning will be managed by the chosen businesses.
The W. A. Cement Factory project was started after he opened a nearly USD 95.5M edible oil mill the previous year. His most recent endeavor, the Ahadu Bank, will be the biggest investment Ayetenew has ever undertaken.
Through an investment rule that was approved two years ago, the government opened the market to international competitors. This has consequently piqued the interest of international investors. In Ensaro, Amhara Regional State, a cement mill recently costing USD 2.5 billion was constructed. This was accomplished through a collaboration between a Chinese business and National Cement.
There are now 13 active cement plants with a 15.4 million tonne installed capacity. However, because of outdated equipment and insufficient maintenance, their real capacity is just 6.3 million tonnes.
Companies in the pipeline are anticipated to close the present imbalance between supply and demand. On the other hand, it is anticipated that the current plants will typically run at least 85% of their installed capacity.
Posted on : 25 Aug,2022
Buildmart is Africa's leading directory and market news website for the building and construction industry | Kenya | Tanzania | Rwanda | Ethiopia