Govt set to construct Down UB market in Luapula Province, Zambia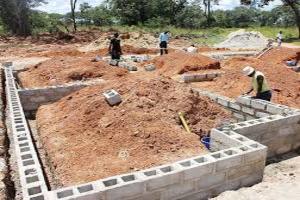 The government of Zambia along with Zambia National Service have signed a US $127k deal to construct Down UB market in Mansa in the Luapula Province.
During the signing ceremony that took place in Lusaka, Amos Malupenga, Permanent Secretary of the Ministry of Local Government and Housing expressed happiness that the contract was concluded. He stated that the Ministry had been under stress to complete the works and hoped that the service will speedily move on site to undertake the assignment.
Zambia National Service Commandant Lieutenant General Nathan Mulenga said that ZNS has long positioned the required personnel on standby and is just waiting to receive the required funds to proceed with the works. He also assured the nation that the project will be executed timely by ZNS.
Down UB market project
The project consists of a market shelter and an ablution block and would commence before the end of November. The government terminated the contract awarded to Afri-Wood for the Down UB Market a year ago, for failure to complete the works on time.
Mr Malupenga has also assured ZNS that funds for the signed contracts for Intercity Bus Terminus and Livingstone Market would soon be secured from National Pensions and Scheme Authority (NAPSA) for the body to proceed with the works.
Posted on : 10 Dec,2018
Buildmart is Africa's leading directory and market news website for the building and construction industry | Kenya | Tanzania | Rwanda | Ethiopia