Ethiopia construction industry bullish on growth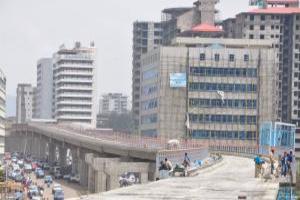 East Africa is witnessing a construction boom. Not falling behind its neighbours Kenya, Tanzania and Rwanda, infrastructure development and housing projects generously cover the landscape of modern Ethiopia. The increase in the country's economic standards has gone beyond the expectation of many investors from various countries and regions worldwide. Powered by its rapid economic growth, the current progress in the country has shown clearly that Ethiopia's construction sector has turned the country's financial requirements into massive opportunities for foreign businesses - especially from the European continent.
As a massive leader in East Africa, the country forms the heart of Africa's overall economic evolution which is mainly due to high demands in the construction sub-sectors. This wave of construction for instance in Addis Ababa and surrounding areas has spilled into other Ethiopian cities, causing investors to seriously and swiftly expand their businesses in the country. Experts monitoring the economic revolution suggest that Ethiopia's growing number of construction projects have many drawbacks that need careful management. These limitations include among others the costly nature of construction inputs and management gaps. To mitigate this shortfall, the country has opened its doors to more foreign investors via new trade exhibitions like the Buildexpo Africa and thus providing opportunities for European, Indian, Chinese and other companies from all over the globe, to expand their businesses and increase the country's employment rate.
The government has paved the way for European, Indian and Chinese entrepreneurs to get involved with the innovation of the country's infrastructural development and industrial growth. Their involvement has of course created competition even if the foreign construction companies are highly advanced that the local firms sometimes are unable to cope up with their financial and technical potential. One of the challenges to local firms is services related to financing construction projects and construction management. The Ethiopian government is confident that the 2018-2019 period will stabilize the growth and economy as liberal policies are introduced to support FDI while at the same time maintain the local industry's competitivness.
Posted on : 10 Nov,2018
Buildmart is Africa's leading directory and market news website for the building and construction industry | Kenya | Tanzania | Rwanda | Ethiopia