Tanzania open for investments, aims for an industry driven economy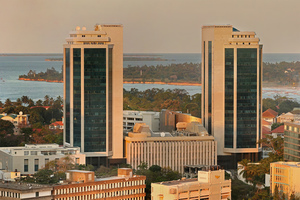 President John Magufuli has told sources that industrialisation is the main agenda for the government, stating very categorically that the fifth phase administration focuses on building an industry- oriented economy. According to the World Investment Report, Tanzania continued a strong performance as compared to other countries in the East African Community (EAC) but recent surveys have shown there the global uncertainty has affected the progress which was made in the previous years.
According to calculations from figures compiled by the Tanzania Investment Centre (TIC) the Tanzanian government needs about USD 14.1 billion (about Sh31.8 trillion) to finance 30 projects in an effort to attain an industry-driven economy.
Tanzania Investment Centre (TIC) Executive Director Geoffrey Mwambe said thatTanzania has all it takes to attract investors as it is widely considered to be a major investment hub in the East African region. The governement is inviting investors to invest in the projects in the form of Public Private Partnerships (PPP) and joint ventures.
On the table are projects which include the sectors of oil, gas and energy, which make up for about USD 8.96 billion (Sh20.2 trillion) and USD 3.61 billion (Sh8.158 trillion) respectively. Also included are manufacturing, construction of infrastructure and mining, which account for USD 895.59 million (Sh2 trillion), USD 637.35 million (Sh1.4 trillion) and USD 4.5 million (Sh10.17 billion), respectively.
"The door is open for all investors. It is through industries that Tanzania can export finished goods instead of raw materials," said Mr Mwambe. The investments are also expected to create employment, expand markets for agricultural products and generate revenue for both the investors and government.
The Tanzania Investment Centre (TIC) has been organizing extensive campaigns to promote the establishment of new industries and to encourage and strengthen investment inflows into Tanzania. So far, both local and foreign companies have shown great support for the government initiatives for encouraging companies and individuals to set up industries.
As the primary agency of the government for investment promotion and facilitation, TIC is looking forward to facilitating potential investors to put money into various projects.
Posted on : 09 Oct,2018
Buildmart is Africa's leading directory and market news website for the building and construction industry | Kenya | Tanzania | Rwanda | Ethiopia