Rwanda- Brewery To Be Set Up In Kamonyi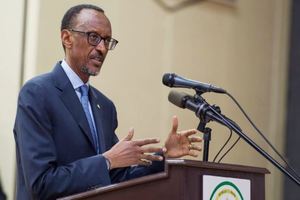 A factory to brew sorghum beer which is locally known as 'Ikigage' and also a non-alcoholic drink, 'Ubushera', will be set up in Kamonyi District, according to the Board Chairman of Southern Province Investment Corporation (SPIC).
Paul Mubiligi said that the construction works for the factory will start next month, while production of sorghum drinks will begin in March 2018.
12,000 liters per day will be processed by the factory, to make alcoholic, and non-alcoholic sorghum drinks which Mubiligi said can be consumed between one or two days in Kamonyi District, given the size of the market.
About two tonnes of maize and sorghum will be needed as raw materials, which he said will be blended based on proper tasting.
The drinks will be packaged in half a liter bottles and they are expected to have a long shelf-life of up to six months.
"The factory will make drinks that a person can consume safely just after purchase, or take away for future consumption like any other processed and bottled drinks such as sodas or beers," Mubiligi said.
"We will make sure that the drink is affordable to people. We will set prices that are close to those at which people have been buying the drink," he added.
Kamonyi District will have shares worth Rwf110 million and has provided a plot on which the plant will be set up.
Tuyizere said that the factory will ensure that people consume standard drinks, offer jobs to residents and support investment in the district.
On the aspect of sourcing for raw materials, he said that maize is one of the crops that were selected for cultivation in Kamonyi District and that there is enough produce that the factory will need to operate.
Posted on : 10 Oct,2017
Buildmart is Africa's leading directory and market news website for the building and construction industry | Kenya | Tanzania | Rwanda | Ethiopia