Up Gradation Of The Arusha-Holili Road In Progress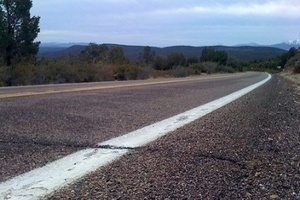 Tanzania has plans to upgrade the 14.2km dual carriageway stretch of the Arusha-Holili road as they look to get the project funded from development partners to upgrade the remaining part of the road.
The government has made a step of approaching the government of Japan to secure funds for the up gradation of Moshi. How best to extend the road from Tengeru to Usa River has still not been decided; also the rehabilitation of the Kikafu Bridge near Moshi.
Arusha-Holili Road is part of the 240km regional road that extends to Voi in Kenya. The road is currently undergoing an upgrade within the framework of the East African Road Project (EARP) at a cost of US$400mn.
Besides, the project is part of the vast network of major roads agenda for massive rehabilitation throughout the East African Community (EAC) bloc to facilitate cross-border trade and movement of people.
Hosea Nyangweso siad "Rehabilitation of the Usa River-Moshi -Holili is not in the immediate implementation plan", "However, the major civil works beyond Usa River will be realigning of the Kikafu River bridge."
The construction of the dual carriage between Arusha and Tengeru is being funded by the African Development Bank (AfDB) .
The bank is the traditional financier of major road projects in East Africa.
Posted on : 02 Oct,2017
Buildmart is Africa's leading directory and market news website for the building and construction industry | Kenya | Tanzania | Rwanda | Ethiopia