The Housing Project in South Africa will benefit 4000 Families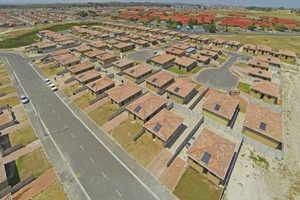 Councilor Brett Herron, who is Cape Town's Mayoral Committee Member on Transport and Urban Development, termed the move of building of inclusive communities very imperative. He said the housing project, is to make things right with regards to apartheid effects in the country.
Councilor Herron said the city will this month commence with the development of affordable housing opportunities. The scheme will benefit not only middle income residents but also low-income earning residents.
The plots are located within the Voortrekker Road Corridor Integration Zone (VRCIZ). This is one of three integration zones where the City is considering pouring its capital budget on infrastructure. This will take place during its term of office. The VRCIZ will link the Bellville, Maitland, Parow, Goodwood and Salt River CBDs with the Cape Town CBD via Voortrekker Road.
Organizational Development and Transformation
The council said that the announcement of the location of these City-owned sites is in line with the OTD commitment. He further added that the up gradation of these sites will help create a new urban setting. Apart from their proximity to CBDs these sites are also within walking distance of various social amenities.
Mayor of Cape Town Patricia de Lille said the city established the Transport and Urban Development Authority (TDA) in a clear move to bring the functions of urban planning, formal housing and transport together. Furthermore the Authority's implementation of the strategy aimed at creation of a compact and connected city will in turn aid towards the same efforts of spatial transformation.
According to her, they will bring people closer to economic development as well as providing affordable housing. The aim is to have households with economic and operational flexibility by building integrated communities.
Posted on : 15 Sep,2017
Buildmart is Africa's leading directory and market news website for the building and construction industry | Kenya | Tanzania | Rwanda | Ethiopia