DHL unveils Green Facility in South Africa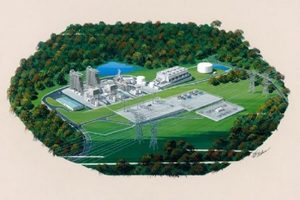 International express services provider, DHL Express has launched its first green facility in sub-Saharan Africa.
The green facility is in Bryanston, North of Johannesburg. It has a state-of-the-art 10,000-litre rainwater harvesting system and rooftop solar energy generation plant. This significantly lowers the building's carbon footprint and reduces energy consumption by 55%.
The reduced energy consumption is partly due to a 34kW solar photovoltaic system that reduces the demand for grid power by at least 25%, the company stated.
Green facility features
According to the express services provider, the facility uses highly efficient LED light bulbs in place of conventional ones.
This lighting technology is coupled with sensors designed to automatically turn off lights installed in highly-used office areas. As a result, it contributes to energy savings of up to 35%.
The vice president,DHL Express sub-Saharan Africa, operations, Anthony Beckley, said, "The 'greening' of the building is in line with Deutsche Post DHL Group goal to reduce all logistics-related emissions to net zero by the year 2050. The measures we put in place in the facility have reduced the building's overall energy consumption by 55%," he said.
"Even though the Bryanston project is still new, early results from its performance indicate that despite the cost of electricity and water increasing; the payback period for the building's upgrades is currently around three years. This is a reduction from an initial estimate of 4.5 years," Beckley added.
Energy savings
The energy savings of the facility will be tracked over the next three months. After this, DHL Express will begin the roll-out of green upgrades to additional sites across sub-Saharan Africa. These include the rest of South Africa, Nigeria, Ghana and Mozambique.
"The last and critical outcome we hope to achieve out of this 'greening' of facilities is to educate the employees on the importance of working together to attain our collective zero emissions goal," Beckley said.
"We are in the process of pushing through green policies. These are geared at saving resources and reducing carbon emissions, which will help shape a company culture. This is the first step in building greener, more efficient supply chains throughout our African operations," he concluded.
Posted on : 07 Sep,2017
Buildmart is Africa's leading directory and market news website for the building and construction industry | Kenya | Tanzania | Rwanda | Ethiopia