Property developers in Kenya experience warehouse construction boom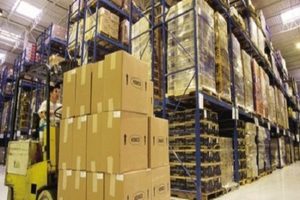 Property developers in Kenya are currently experiencing a warehouse construction boom. This is due to the increase of demand for prime logistics and storage space.
The demand for industrial space in East Africa will from 2018 increase faster as compared to other countries in Africa; this is according to a study by JLL– a global commercial real estate firm. The reason behind this is the high growth rate experienced in Kenya.
"By the first quarter of 2018, the total demand in East Africa will surpass the total demand in West Africa," JLL said in its Africa Prime Industrial Report 2017.
Demand for industrial space
The reports further states that the demand for industrial space in Kenya will probably grow by 5.1% per year. This will mean that international logistics companies launching operations in Kenya will find themselves competing for vacant spaces.
Moreover, Britam Asset Manager also assert to the same report that there will be a boom in Kenya. They further said that multinationals setting up in Kenya are mostly seeking Grade A warehouses.
"The demand for logistics hubs will continue to grow as companies shift from ownership of warehouses to concentrate on their core businesses in a bid to cut costs and boost efficiency," said Britam.
Warehouses in Kenya
Commonly, most warehouses in Kenya are situated in Mombasa, Nairobi and Kisumu with major nodes situated on Mombasa and Baba Dogo.
Currently, most of the prime logistics hubs underway in Kenya include Tatu Industrial and Logistics Park on the Northern Bypass, Nairobi Gateway Logistics Park on Mombasa Road, Infinity Industrial Park on the Eastern Bypass and Tilisi Logistics Park on the Nairobi-Nakuru highway.
Posted on : 07 Sep,2017
Buildmart is Africa's leading directory and market news website for the building and construction industry | Kenya | Tanzania | Rwanda | Ethiopia