AfDB seeks to fund construction of coal power plant in Kenya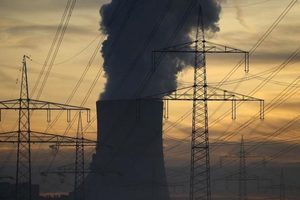 The African Development Bank (AfDB) intends to fund the construction of a coal power plant in Kenya. They are however awaiting the environmental and social audits before releasing the funds.
AfDB Director-General of the East Africa Regional office Gabriel Negatu confirmed the reports and said that they are in talks with investors to fund the mega construction.
"The owners of the 1000 MW Lamu coal plant have approached AfDB for funding of US$100m. Also, they seek guarantees of a similar amount for the construction of the power plant," Negatu said.
However, AfDB typically provides funding of between 10 and 20 percent of a project.
The Lamu coal plant
A consortium called Amu Power will develop the Lamu coal plant. It includes Centum Investments, Gulf Energy, Sichuan Electric Power and Design and Consulting, China Huadian Corporation Power Operation Company and Sichuan No.3 Power Construction Company.
China Power Global is the firm set to construct the US$ 2bn power plant; this is according to Amu Power which did the commissioning.
The coal power plant is a low-cost energy source especially given Kenya's huge coal resource. In addition, the power plant will use the latest technology to ensure that its impact on the environment is minimal.
The project finance is part of the pan African bank's New Deal on Energy where it has set aside US$ 10bn to enable Africa achieve universal electricity access by 2025.
Construction period
Construction of the plant will take approximately 30 months to complete once it begins.
The project is part of a plan established in 2013 to add 5 000 MW of power to Kenya's installed electricity generating capacity by this year. The capacity stands at 2,341 MW at present.
Posted on : 05 Sep,2017
Buildmart is Africa's leading directory and market news website for the building and construction industry | Kenya | Tanzania | Rwanda | Ethiopia