U.S Invests U.S$50 Million in Nigeria's Clean Energy Projects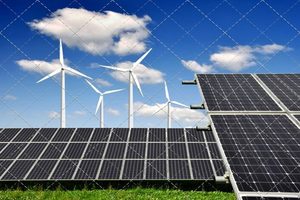 The United States has invested over $50 million in clean energy projects across 18 states in Nigeria.
Mr. Brent E. Omdahl, the Head of U.S Commercial Service Unit, United States Trade and Development Agency stated this at the second Interactive Forum in Lagos. It was set up by Power Sector Group of Lagos Chamber of Commerce and Industry. Their theme was: 'Investment Opportunities in the Power Sector'
"The Agency's program in Nigeria includes a portfolio of over 60 projects and over $50 million in investments. Consequently, these will result in leveraging over $3 billion in public and private financing. In Kaduna state, USTDA is supporting Quaint Global Energy Solutions for a feasibility study. It is being undertaken by Tetra Tech ES (Pasadena, CA) for the Abiba 50 MW Solar IPP Plant," he said.
Omdahl also noted that the agency is supporting a grid connection feasibility study in Kano State. This is for the off-take of up to 100 MW of solar photovoltaic power, enough to supply 400,000 households with electricity.
"We support priority infrastructure activities across 18 states in Nigeria. These are in the sectors of clean energy, oil and gas, telecommunications and transportation. USTDA funds project preparation activities, pilot projects, and reverse trade missions. Furthermore, USTDA supported a feasibility study carried out by NOVI Energy LLC. It assessed the viability and scale of a proposed gas-fired power generation project in Ogun State. The project will supply electricity to several food manufacturing and food processing plants in Nigeria. Recent gas discoveries and growing electricity demands have created opportunities for U.S. companies to provide billions of dollars in technologies and services to projects across Africa.At the moment, USTDA is preparing nine projects for development that could since generate more than $5BN in U.S. sales," Omdahl added.
Undesirable cost of power generation
Mrs. Nike Akande, The LCCI President, said: "The current high cost of generating power for business activities especially for SMEs and big industries is not desirable. It is as high as over 40 percent of industrial production cost. However, there is need to view the challenges of power delivery in Nigeria as opportunities for investment. Stakeholders in the sector have the opportunity of collaborating with players outside the country. As a result, they will deliver value that can transform our current grid power generation of less than 4,000MW by improving services along value chain."
"The experience of the US in the power sector and the country's commitment to developing power generation in Africa through the 'Power Africa' project will no doubt positively impact on the Nigerian Power Industry. Also, apart from generating economic activities to improve Nigeria's Gross Domestic Product, collaboration between companies in Nigeria and those in the US will promote bilateral relationship between the two countries."
Posted on : 31 Aug,2017
Buildmart is Africa's leading directory and market news website for the building and construction industry | Kenya | Tanzania | Rwanda | Ethiopia