Nigerias Zungeru hydroelectric power plant, 47% complete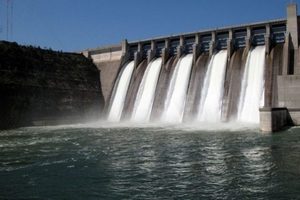 CNEEC-Sinohydro Consortium, has made a confirmation that the Zungeru hydroelectric power plant project in Nigeria is now 47% complete. CNEEC is in-charge of the development of the 700MW power plant project.
Xiao Nie, the deputy project manager explained this development during a tour to the $1.2BN project site in Zungeru, Niger State.
This power plant is made up of four units of 175MW each. Expectations are that it will be complete by 2020 following the power plant's launch which was in 2013.
Zungeru hydroelectric power plant
The first phase of the project will be made known by December 2019. On the other hand, the remaining units will be launched after every three months.
"The project consists of a storage reservoir with a maximum operation water level of 230 metres. It also has a total storage capacity of 11.4×109m3," Nie said.
"This power project's annual power generation capacity is approximately 2,640GWh. We are also expecting that it will produce and supply electricity to the national framework," he added.
"Zungeru hydroelectric power will be helpful for controlling floods. Additionally, it will oversee the development of fisheries and agriculture. Furthermore, there will be an extension of the open period as well as the length of the fairway," he said.
Hydropower generation developments
The recent development around hydropower generation plants in Nigeria is on the increase. Just recently, the energy minister, Babatunde Raji Fashola, said that the 3,050MW Mambilla hydropower plant in Taraba State is still ongoing.
In a recent statement, the minister said he has received a 'No Objection' certificate from the Bureau of Public Procurement(BPP).
"This is a sign that the ministry is ready to move forward, " he added.
The Mambilla hydropower plant has been on the cards for over two decades now. There is going to be a connection of the plant to three dams across the Donga River in the Taraba State.
Posted on : 31 Aug,2017
Buildmart is Africa's leading directory and market news website for the building and construction industry | Kenya | Tanzania | Rwanda | Ethiopia