Japans Kansai Paints takes over Sadolin Group in Kenya for US$99mn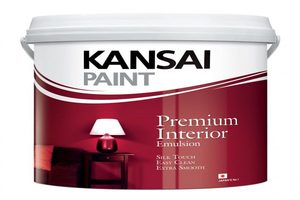 Kansai Paints Co., a Japanese paint and coating manufacturer has acquired 90% stake in Sadolin Group for US$100mn. However, the regional acquisition leaves local shareholders holding the balance of shares.
subsidiary operations
The Japanese paint and coating maker says its subsidiary Kansai Plascon Africa Limited will now run the Sadolin operations in Kenya, Uganda, Tanzania and Rwanda.
"We have retained the current management, the leadership in business for a two-year period. We will work closely with the local leadership and after the two years, we'll then decide whether to acquire the balance or the local shareholder will retain the 10 per cent in the Sadolin business," said Gary Van Der Merwe, president-Kansai Plascon East Africa Ltd, at a press briefing in Nairobi.
Footprint across Africa
Kansai Paints has 14 manufacturing sites across Africa and with the new acquisition the number now rise to 18. According to 2016 Kansai paints financial year report; Sadolin Group recorded a US$85.5m. In 2015 report the group recorded an operating profit of US$13.7mn.
However, according to Kansai Paints, Africa is one market that is expected to expand. The expansion is in respect to long-term demand for coating materials. Contrary, in May this year the Kenya's Competition Authority authorised the takeover. Furthermore, Kansai is hoping to tap into Sadolin's market networks in order to expand its global footprints.
Additionaly, Kansai Paints believes that Africa is one of the fastest growing regions on the continent, with a rapidly emerging middle class. Africa is also described to have high speed spending power and growing urbanization.
According to Gary van der Merwe, President of Kansai Plascon East Africa; "this is, therefore, a good time to launch into the market. The market is in need of our wide range of products to enhance their lifestyle.
Moreover, a decade long construction boom in Kenya has led to a rapid expansion of the local paint industry. According to global growth strategy analyst Frost and Sullivan, the burgeoning of commercial and residential developments in various parts of the country has increased the need for high quality paints.
Posted on : 31 Aug,2017
Buildmart is Africa's leading directory and market news website for the building and construction industry | Kenya | Tanzania | Rwanda | Ethiopia