Nigeria seeks new economic frontiers on US$41bn rail modernisation investment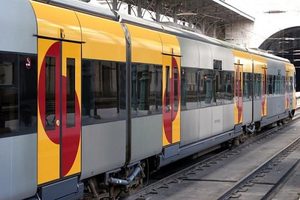 Nigeria is seeking to explore new areas of revenue generation and diversification of its economy. Being the largest oil producer in Africa, it is seeking new opportunities through massive investment into the rail sector.
Following years of neglect under prolonged and inept miltary rule, freight-rail capacity reduced to 15,000 metric tons a year. According to a Transport Ministry source, recent developments indicate that the Federal Government has plans to open up its rail system to private investors, following decades of government control.
Nigeria key projects
Key projects include building a second railway line connecting the nation's two biggest cities, the commercial capital, Lagos, and Kano in the north. The 1,100-km line will carry freight and passengers. However, the government intends to construct a coastal railway that connects Lagos to the eastern city of Calabar.
The two new railways are expected to cost US$20bn, with most of the funding coming from the Export–Import Bank of China, which has so far released US$5.9bn. China's Civil Engineering and Construction Co. is executing the project and both railways should be ready by the end of 2019.
An investment of US$16bn is directed to additional rail routes. The routes link up all the country's interstate network to state capitals. With extension across the northern border into neighbouring Niger's southern city of Maradi.
During a recent visit to the Nigeria Railway Corporation, Amaechi, Minister of Transportation did inspect the $5.851 billion Lagos-Ibadan rail segment of the Lagos-Kano standard gauge rail (SGR) project.
Project plan
The plan of the ministry is to go to every nook and corner with the project. However, Chinese Civil Engineering and Construction Company (CCECC) needs to deliver the crucial Lagos-Ibadan project by December 2018 as contained in the Memorandum of Understanding (MoU).
Additionally, the government is also trying to complete the US$3bn line. The line runs from Abuja to the southern oil hub of Warri by 2018. In the meantime, the government is talking to investors regarding the public-private project. Once the rail links to the existing and planned deep-sea ports are complete, the country hopes to substantially reduce logistics costs and facilitate exports and imports.
Posted on : 18 Aug,2017
Buildmart is Africa's leading directory and market news website for the building and construction industry | Kenya | Tanzania | Rwanda | Ethiopia