Shangani Energy to Invest $120 Million As Gas Permit Is Extended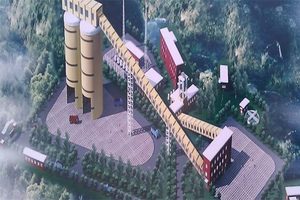 The government of Zimbabwe has extended Shangani Energy Exploration and Zambezi Gas special grants for coal bed methane gas exploitation.
Shangani Energy's grant was extended to 2020 while that of Zambezi Gas was extended by 25 years. Zambezi Gas is also into coal mining in Hwange.
Shangani Energy is owned by Zimbabwe's largest ferrochrome producer. This is Zimbabwe's Mining and Smelting Company jointly with its parent company, China's Sinosteel Corporation.
Energy and Mining
In a statement made by the permanent secretary in the Ministry of Mines and Mining Development, Munashe Munodawafa; the Minister with authorization from the President, extended special grant number 1806 for Shangani Energy Exploration Limited for three years with effect from August 4, 2017.
Munodawafa added that his ministry had extended the tenure of special grant number 4084 to Zambezi Gas for 25 years. This is to take effect from August 4, 2017 to August 3, 2042.
Regis Saruchera of Grant Thornton said the renewal of the special grant would enable the company to source funding to start work on the gas project. He also added that they were in discussions with potential investors.
This gives them an opportunity to source for investors who want to invest in the coal bed methane gas. "We are now talking to investors including a Chinese consortium, which we are still negotiating. The consortium is prepared to introduce the required $120M," said Saruchera.
"Sino Steel which is ZIMASCO'S major shareholder is also prepared to come in so we are now working on the papers to seal the deal with potential investors," she added.
It is now clearly understood that Shangani Energy also plans to build a 400MW power station on the concession. The project will be carried out in two phases; the first phase is expected to take 18 months to be completed.
Posted on : 15 Aug,2017
Buildmart is Africa's leading directory and market news website for the building and construction industry | Kenya | Tanzania | Rwanda | Ethiopia