Building tomorrows megacities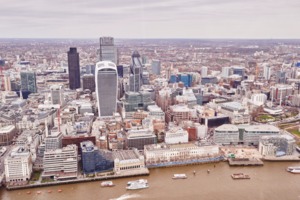 How did it all start?
KN Back in 2001, we were a shelf company and it was only in 2002 that the Lekwa brand was registered and started trading. Gert Smit, my business partner, was the founder, and a former director of Klomp Consult East, a subsidiary of the Klomp Africa Group.
I joined Lekwa as a non-executive director from 2002 to 2006. During this time, I also continued to work as a civil engineer for Spoornet and was part of the team responsible for the Coal Line, which was and still is a vital route linking through to the Richards Bay Coal Terminal and ensuing export markets. Being involved on such a strategic project passed on invaluable skills and this prepared the way for me to join Lekwa full-time as managing director in 2006.
We've grown from humble beginnings to a firm that now generates an approximate annual turnover of R20 million and employs around 40 personnel, with offices in Alberton, Ermelo, and Newcastle.
What's the core business focus?
From inception, our business has focused on the general civil engineering and allied infrastructure markets.
Our watershed year came in 2006 when we were awarded the lead on a professional resource team (PRT) initiative for the Gauteng Department of Human Settlements.
PRT projects are very multifaceted and include the project and programme management of all the major built environment professions, from electrical and civil engineering contractors to architects and builders, social facilitators and community liaison officers. We've found that liaison officers are especially critical in ensuring effective social facilitation and buy-in.
The extensive experience gained on our first and subsequent PRT projects has really honed our skills in the design and establishment of township infrastructure, which is definitely one of the most pressing social needs in our country.
We've perfected the turnkey model and we're now experts in this field. The scope includes land acquisition, town planning, environmental impact assessments, and geotechnical investigations, through to the design and establishment of the underground services and houses, the design and construction management of the road networks, plus the final handover of the title deeds.
In the last 10 years, we've constructed more than 10 000 high-quality BNG homes and, in the process, made a real difference affected communities. We have also completed over 12 new township developments.
Has Lekwa received special recognition for human settlements projects?
We're proud to state that the work done by Lekwa on the Nellmapius Ext. 22 project in Mamelodi, situated within the City of Tshwane, was recognised by the Gauteng Provincial Government at the Premier's Service Excellence Awards 2017. Lekwa was nominated in the Sustainable Development category for the Infrastructure Development Award, taking second place.
This BNG PRT project, which is now at an advanced stage, entails the construction of 1 232 low-cost homes, 98 military veteran units, plus 550 rental units. This project is a good example of sustainable and inclusive human settlement development.
What measures are in place to ensure quality delivery?
From inception, we have maintained our own in-house quality management systems.We've committed to taking this a step further and have set a goal of being ISO 9001 compliant by mid-2018. We already apply the quality management systems stipulated by Consulting Engineering South Africa. At Lekwa, we understand the critical importance of continuous productivity improvement.
How is Lekwa developing future engineers and technologists?
As consulting engineers, our real asset, and investment, lies in our personnel, and the future talent we hope to attract.
We're pleased to report that we've concluded a commitment and undertaking with Engineering Council South Africa (ECSA). The end result is that our professional engineers are now registered ECSA mentors. Their role is to develop and empower aspiring graduates, whether engineers or technologists.
What is your view on the PPPFA legislation?
Simply put, if nothing is done now, nothing will change meaningfully for those wishing to enter the construction sector. As consulting engineers and project managers, we are one of the major change agents in facilitating this process.
In terms of the PPPFA legislation, contracts valued under R50 million will be adjudicated on the 80/20 principle, 80 being the price, and 20 being the preferential points system, which, in both cases, has a direct bearing on how we design and execute future projects.
Provision is now made for BBBEE enterprises, a 30% subcontractor component, township-based companies, women- and youth-owned businesses, those with disabilities, military veterans, as well as project location – i.e. rural or urban centres.
Everyone accepts and wants the construction industry to transform. The PPPFA sets out to achieve this by eliminating fronting and that's real empowerment in practice.
Are drones part of the industry's future?
We're reaching for the skies and already have a qualified drone pilot on board, pending approval and licensing of our drone unit by the South African Civil Aviation Authority.
Drones are the new frontier for most industries. For civil engineers, the benefits of precise aerial surveying and real-time situation analysis are clear. For example, onboard drone software systems now enable a perfect interface with geographic information systems.
What is Lekwa's strategy going forward?
Like any business, we want to keep on growing. One of our strategies is to form collaborative joint ventures with the larger firms in South Africa, as well as leading global multinationals working here, as well as in Africa, where we see major opportunities. We've already concluded a memorandum of agreement with Nyeleti, a major South African firm, as we prepare to enter new markets. One of
our goals, for example, is to qualify for Sanral contracts, but we first need greater internal capacity.
On the human settlements side of the business, we'll be sharing our vision at the upcoming 81st IMESA conference in October 2017, which coincides with our 15-year anniversary celebrations. Our paper is entitled 'Creating sustainable and lively neighbourhoods', which responds to the challenges of building South Africa's new megacities and transforming them into integrated socio-economic development zones that are inclusive. This is a goal that Lekwa is fully committed to.
Posted on : 14 Aug,2017
Buildmart is Africa's leading directory and market news website for the building and construction industry | Kenya | Tanzania | Rwanda | Ethiopia