Madagascar airports undergo major revamp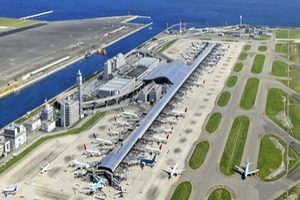 Madagascar airports are all set for improvement and expansion with the help of the Emerging Africa Infrastructure Fund (EAIF). The $245m project is expected to create opportunities and promote changes across the continent.
The upgrade construction work is on going on the runways, passenger terminal facilities and related infrastructure of the Ivato international airport in Antananarivo and the Fascene international airport in Nosy Be.
Funding issue resolved
EAIF Chairman David White commented that the Madagascar airports projects represent a step change for the country's economic development drive. He also referred to the same as important employers in their own right and promoters of growth.
The big names supporting the project
Investec Asset Management (IAM), is one of the largest third-party investors in private equity, credit, public equity and sovereign debt across the African continent and manages EAIF. EAIF is a member of the Private Infrastructure Development Group (PIDG).
Additionally, four international development banks have come together to support the growing projects. The four include the World Bank's International Finance Corporation (IFC), Proparco Economic Cooperation (PPP), the Development Bank of Southern Africa (DBSA) and the OPEC Fund for International Development (OFID).
The passenger capacities will double to an annual capacity of 1.5m passengers. the capacity can be further extended to 1.8m. The Ivato airport will host a new 17,500 square meter international terminal. on the other hand, the existing terminal will be renovated to deal with domestic traffic. The runway will be strengthened and resurfaced, so that it's able to accommodate wide-bodied aircraft for the first time.
Meanwhile, Fascene airport in Nosy Be, one of the country's most used tourism airports. The airport has own improvements in store for its terminal and runway. The airport's capacity can accommodate 500,000 passengers a year. After the renovations, Ravinala is hoping to improve the airport to airlines and tourism operators worldwide.
Posted on : 07 Aug,2017
Buildmart is Africa's leading directory and market news website for the building and construction industry | Kenya | Tanzania | Rwanda | Ethiopia