ABB opens new office in Namibia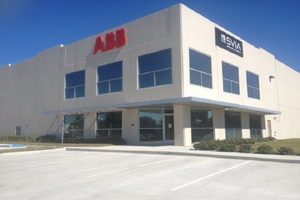 Technology multinational ABB has unveiled a new office in Namibia.
The 2 200 m² facility is in the heart of Windhoek and the opening came after the consolidation of two of its Namibia-based offices.
The merge boosted the group's capacity to better supply, maintain and service products in the local market and neighbouring countries, such as Zambia and Angola.
It has also enabled the delivery of new services and products.
"Namibia is an important market for ABB, as it is the second-largest contributor in the region to our revenue after South Africa," said ABB Southern Africa MD Leon Viljoen
Furthermore, he envisaged the enlarged hub becoming ABB's "main centre" for delivering services across the border in Angola.
ABB had what Viljoen described as a "reasonable operation" in Zambia. However, the Angola operation was quite small.
The new facility
The new Windhoek facility will also ensure that the company is prepared for anticipated continued public capital spends in the next few years.
"ABB has spent the last 12 months realigning and restructuring the Namibian operation.
The company ensured that local employees are adequately developed through upskilling.
This is in order for them to positively respond to the growing service demand," he said.
The new facility employs about 70 people
About ABB
ABB is a pioneering technology leader that is writing the future of industrial digitalization.
For more than four decades, they have been at the forefront, innovating digitally connected and enabled industrial equipment and systems.
Every day, they drive efficiency, safety and productivity in utilities, industry, transport and infrastructure globally.
With a heritage spanning more than 130 years, ABB operates in more than 100 countries and employs around 132,000 people.
Posted on : 05 Aug,2017
Buildmart is Africa's leading directory and market news website for the building and construction industry | Kenya | Tanzania | Rwanda | Ethiopia