Demand for serviced apartments in Kenya surges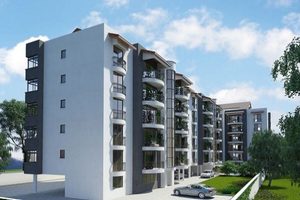 Tourists who come to Kenya either for holidays or business purposes have set a trend in the demand for serviced apartments.
So much so that they are piling pressure on the few available high quality serviced apartments in Kenya. As a result, investors in Kenya have turned to the construction of homes in prime locations around the city. This is to meet the increasing demand for non-hotel accommodation.
Investors and their developments
Presently, Chinese investors are putting up Soho Apartments, an 11-floor development in Kilimani. When completed, the apartments will be available for rent to international business executives on a visit to Kenya. The average duration of stay on such is between 3 and 12 months.
Still within the same area, Mifta Holdings Limited is set to begin construction of 49.6m serviced apartments. With 15 floors, the Nine Oak development has a combination of studios, one and two bedroom apartments spread on a 0.375acre. Britam properties are also currently developing a $31.68m project.
Located on a 1.6 acre piece of land the project comprises 117 2 bedroom and 46 one bedroom apartments. Britam Managing Director Benson Wairegi said that currently there is a huge demand for serviced apartments in Nairobi although the supply remains low. He further added that Nairobi will need at least 1000 serviced apartments within the next three years.
The rooms go from $115.2-192 for a two bedroom unit and $76.8-115.2 for a one bedroom unit per night. This will prove to be profitable to the investors as serviced apartments are a more affordable choice compared to sort-term hotel stays.
Posted on : 02 Aug,2017
Buildmart is Africa's leading directory and market news website for the building and construction industry | Kenya | Tanzania | Rwanda | Ethiopia