South Africa: Public Works On Completion of Mandela Legacy Renovation Project At Ndabayakhe Primary School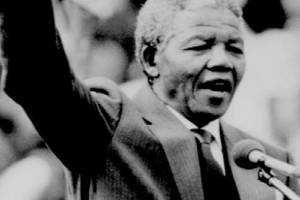 The internal refurbishment of Ndabayakhe Primary School near Empangeni in rural KwaZulu-Natal formally launched by one of its former pupils now Public Works Minister, Nathi Nhleko on Mandela Day will be completed on in time for reopening of schools next week.
"We are humbled by the positive response we have received from the private sector, employees of the department and villagers who joined hands and went beyond the call to action to create a conducive environment for learning through their support and participation in the two weeklong project," said Minister Nathi Nhleko expressing gratitude to the departmental maintenance team that will be working throughout the weekend to complete finishing touches.
Nhleko said that the International Nelson Mandela Day initiative has spurred all sections of communities to take forward the legacy of humility and selflessness that Madiba espoused and personified in pursuit of freedom, equality, unity and a better life for all.
"Through patriotic acts of voluntarism as well as selfless community service the entire village and the community of the school that i attended 40 years ago under a tree has experienced what world icon and South Africa's first democratic President, Nelson Mandela championed for the historically marginalised and destitute in our rural communities," he accentuated.
The Minister who had in his personal capacity donated a soccer kit for the school team before rolling his sleeves with volunteers to paint and do structural repairs to his alma mater acknowledged Johan Engelbrecht of JFE for donating R100 000 towards building material for the school renovation project, National Public Works Management, staff and other donors who contributed 162 school shoes and 100 jerseys to needy learners at the school.
He also commended R100 000 worth of building material pledge towards the completion of 59-year-old local widow, Danile Mbokazi's incomplete house for the benefit of 15 of her dependants donated by the owner of Build IT-Empangeni, Jacky Pillay.
Sixty-five year old pensioner, Thembani Malaza who is a grandmother to two children attending at the school extoled the minister's gesture at the launch event.
"This is ubuntu in action and shows that some of our leaders are concerned about poverty affecting rural communities and where they come from. We must heed his call to protect the school and root out criminality,"' she said.
Her sentiment was echoed by the chairperson of the school governing body, Sipho Biyela who said the pledge by a local security to deploy a 24 hour security to prevent further vandalising of the institution which has seen it stripped of essentials for conducive learning and teaching and provision of quality education.
"The Minister's visit to our school last year to monitor the back to school programme conscientised him of our pressing needs. We are glad that he it took upon himself to mobilise partnerships to address them," added Biyela.
The Mandela Day venture was also was also supported by City of uMhlatuze Municipal mayor councillor Mduduzi Mhlongo and Ward 29 councillor Mthunzi Mathenjwa.
Other donors who contributed towards the successful intervention are Afsan Projects, Architron Architects, Dekro Paints, Designscape Architects, Discount Build, Everite, Highpana Projects, LSG Consulting Engineers, M&C Consulting Engineers, MAP Africa Consulting Engineers, Old Contractor Forum, OM Moodley Architects, Pandev Construction, Rapid Building and Construction, RGZ Construction, Rovert Consulting, Singh-Govender and Associates Engineers as well as Taurus Garden Trading 500 CC.
Posted on : 25 Jul,2017
Buildmart is Africa's leading directory and market news website for the building and construction industry | Kenya | Tanzania | Rwanda | Ethiopia