Refinancing of Bugoye hydro-electric power plant to take US$29.3 million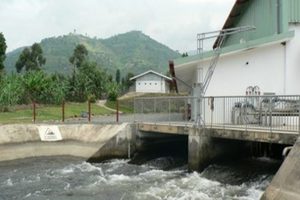 The Dutch development bank and the Emerging Africa Infrastructure Fund (EAIF) and FMO, are jointly going to refinance the 13-MW Bugoye hydro-electric power plant in Western Uganda to the tune of US$29.3 million of Senior Debt with a 12-year term.
Bugoye hydro-electric power plant has been producing electricity since 2008. Refinancing agreements for the plant were signed on July 13, with final financial details expected about the same time in August.
Nazmeera Moola, head of EAIF at IAM, says,"Refinancing the plant is very good example of how a successful power generation facility can be used to mobilize fresh capital to build new capacity. In refinancing Bugoye, EAIF and FMO are going to free up capital that AREF will use to develop greenfield renewable power stations.
This will add to Uganda's economic potential by increasing the country's generation capacity and creating new jobs in construction and plant operation." She said that they have been able to add developmental impact because Bugoye is an established, efficient and viable business with a suitable risk profile.
Investment Manager at Berkeley Energy Nicholas Tatrallyay said that, the Bugoye refinancing is one of the first refinancing for small hydro projects on the continent and is an important milestone for Uganda's renewable energy sector.
He also added that refinancing the plant would allow AREF to invest additional capital into Uganda and further expand its portfolio of hydro projects in the country.
Seven governments (and The World Bank) currently contribute funds to Private Infrastructure Development Group (PIDG). EAIF is a member of the (PIDG). EAIF receives support from the governments of the UK, The Netherlands, Sweden and Switzerland, and also private sector banks and FMO and also from its German equivalent, KFW.
Senior Investment Officer Energy FMO Wilfred van den Bos also adds that FMO is a proud supporter of this project.
That the refinancing will free up capital that the owner will invest in other greenfield renewable energy projects.
Which is fully in line with their aim to positively affect peoples' lives by creating jobs, supporting development, and providing clean and sustainable energy to Uganda.
Posted on : 22 Jul,2017
Buildmart is Africa's leading directory and market news website for the building and construction industry | Kenya | Tanzania | Rwanda | Ethiopia